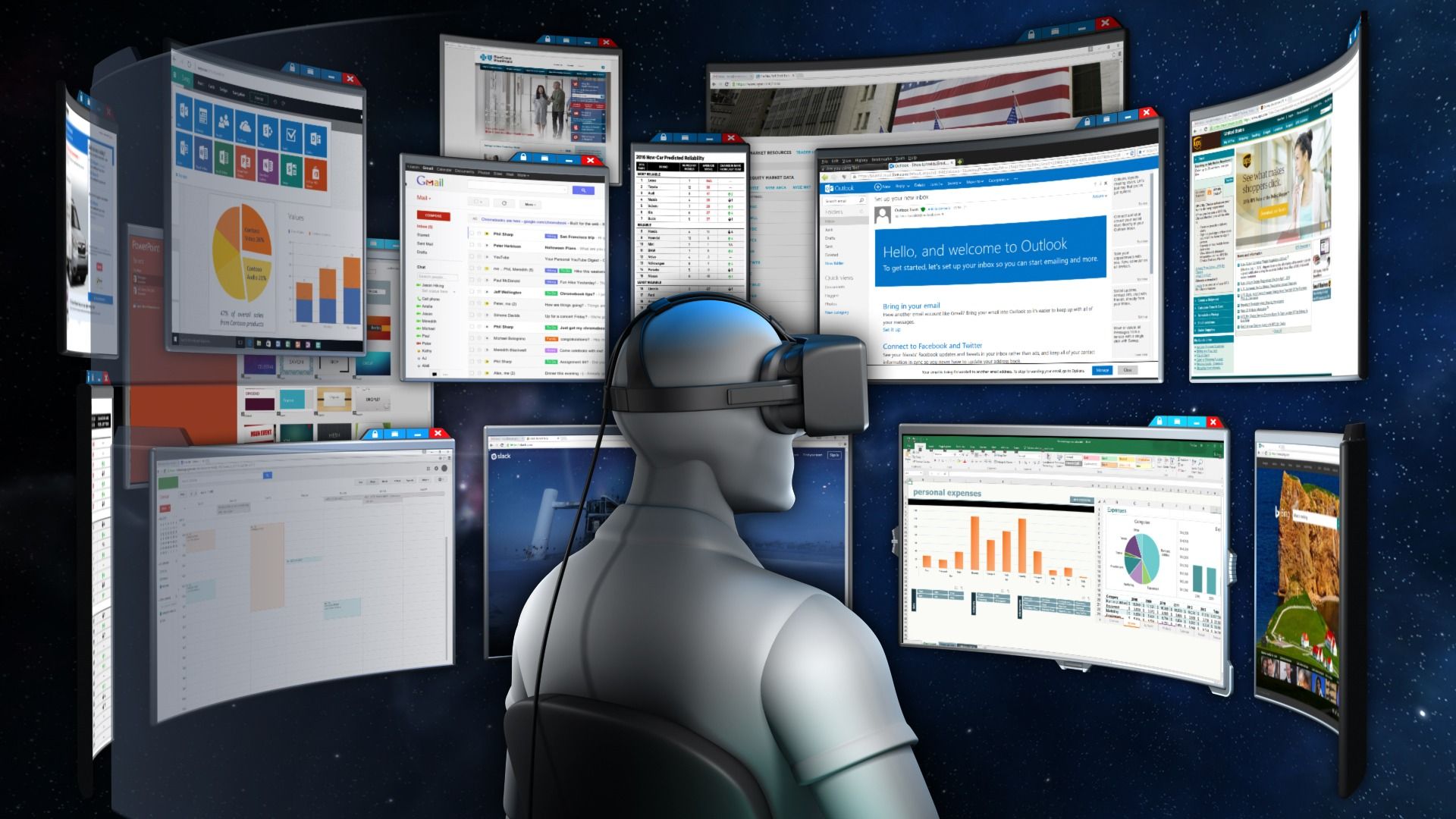 Consider the paradox of the modern business office: It's a place of productivity where busy people meet deadlines, yet it's teeming with distractions.
Companies are loading up on game rooms and snack bars, while 70 percent of American offices have adopted an open-office floor plan. The hope for open offices was to encourage random hallway banter, which can lead to innovation, but it's not working out so great. Turns out privacy is a necessary condition for supporting productive people.
To end the oppression of open offices, several startups are building workstations of the future: software that pulls everything we normally do on a computer inside of virtual reality (VR). After all, what's more private than a VR display around your head?
Read more