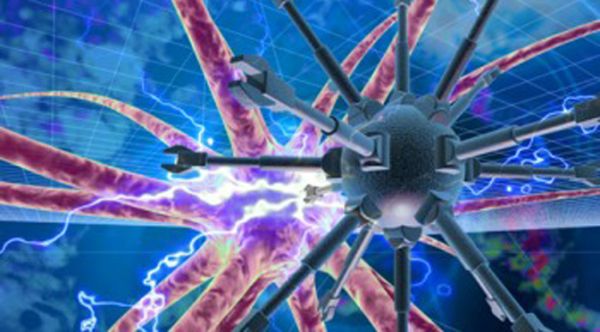 Researchers at Bar Ilan University and the Interdisciplinary Center in Herzliya, both in Israel, have developed new technology that allows tiny bots to release drugs into the body controlled by human thought alone. The test involved a man using his thoughts to activate nano robots inside a cockroach.
The bots have been built using a DNA origami structure with hollow shell-like components, and they come with a "gate" that can be opened and shut with the help of iron oxide nanoparticles that act as a "lock" – which can be prized open using electromagnetic energy.
The Israeli team believe the bots could help in controlled release of drugs over time. Led by Dr Ido Bachelet of Bar Ilan University, scientists demonstrated how to control this process with human brainwaves. Using a computer algorithm, they trained the system to detect when a person's brain was under strain from doing mental arithmetic. The team then placed a fluorescent drug in the bots and injected them into various cockroaches that were placed inside an electromagnetic coil.
Read more