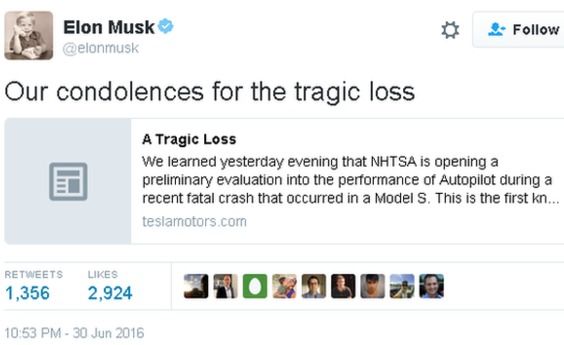 The driver of a Tesla car died in Florida in May after colliding with a lorry.
Under scrutiny is Tesla's Autopilot feature, which automatically changes lanes and reacts to traffic.
In a statement, Tesla said it appeared the Model S car was unable to recognise "the white side of the tractor trailer against a brightly lit sky" that had driven across the car's path.
---
Tesla is being investigated following a crash in which a man died after colliding with a lorry in Florida.
Read more