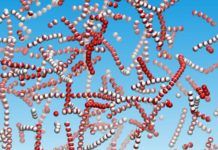 The Deutsche Forschungsgemeinschaft (DFG, German Research Foundation) will set up seven new Research Units and one new Clinical Research Unit. This was decided by the Senate of the DFG in its summer session during the DFG Annual Meeting in Mainz. In addition to the already established Units, another Research Unit is now in a position to start work. This Unit is funded jointly by the DFG and the Austrian Science Fund (FWF). The DFG Senate had already supported this Unit in March 2016 and approval has now been obtained from the Austrian partner organisation.
The research collaborations will offer researchers the possibility of pursuing current and pressing issues in their research areas and establishing innovative work directions. Clinical Research Units are also characterised by the close connection between research and clinical work. The maximum funding duration of Research Units and Clinical Research Units is two periods of three years. In the initial funding period, the nine new groups will receive approximately €23 million in total. As a result, the DFG will be funding a total of 190 Research Units and 19 Clinical Research Units.
The new Research Units.
Read more