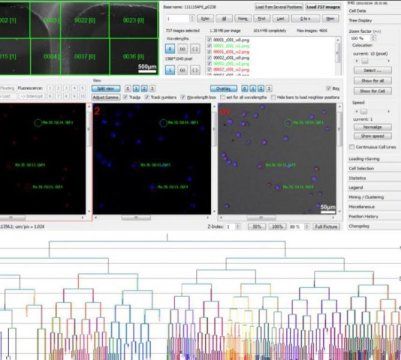 New method for tracking single cells; definitely could be interesting for genetic mutation research such as cancer, Parkinson, etc.
---
As far as the scientists are concerned, the new possibilities that these programs offer should be available to as many researchers around the world as possible. Therefore the software is freely available, and can be downloaded from the following link: http://www.bsse.ethz.ch/csd/software/ttt-and-qtfy.html
Technical obstacles were removed as far as possible. "Our focus was on making the application also available to researchers who do not have background IT know-how," Schroeder explains. And the application appears to work well: Two high-ranking publications can be traced back to the spyware for cells.
Story Source:
The above post is reprinted from materials provided by Helmholtz Zentrum München — German Research Center for Environmental Health. Note: Materials may be edited for content and length.
Read more