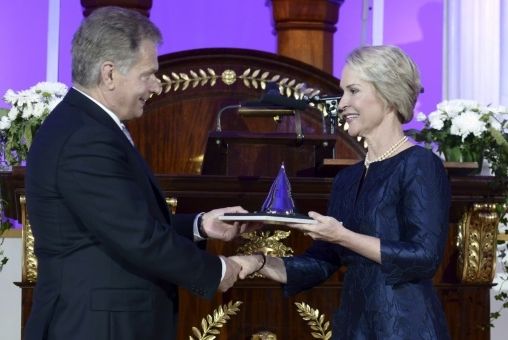 US biochemical engineer Frances Arnold on Tuesday won a million-euro technology prize in Finland for her work on "directed evolution", a method of rewriting DNA to improve medicines and develop green fuels.
"Frances Arnold receives the 2016 Millennium Technology Prize in recognition of her discoveries that launched the field of 'directed evolution', which mimics natural evolution to create new and better proteins in the laboratory," the Technology Academy Finland, which awards the prize at two-year intervals, said in a statement.
Arnold, 59, who is a professor of chemical engineering at California Institute of Technology, said her work made it possible to "solve human problems", such as replacing toxic chemicals like fossil fuels.
Read more