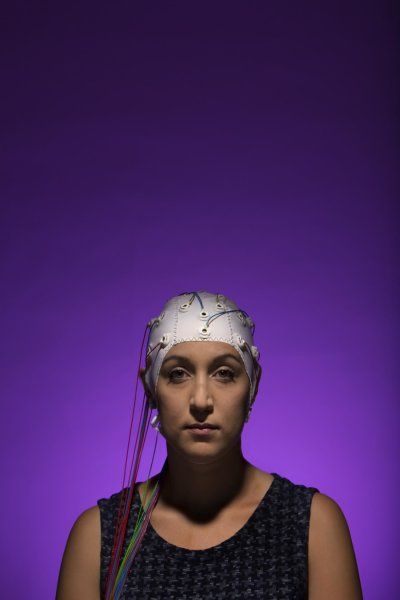 Could we see BMI technology used as part of our ID?
---
A team of researchers at Binghamton University, led by Assistant Professor of Psychology Sarah Laszlo and Assistant Professor of Electrical and Computer Engineering Zhanpeng Jin, recorded the brain activity of 50 people wearing an electroencephalogram headset while they looked at a series of 500 images designed specifically to elicit unique responses from person to person — e.g., a slice of pizza, a boat, Anne Hathaway, the word "conundrum." They found that participants' brains reacted differently to each image, enough that a computer system was able to identify each volunteer's "brainprint" with 100 percent accuracy.
"When you take hundreds of these images, where every person is going to feel differently about each individual one, then you can be really accurate in identifying which person it was who looked at them just by their brain activity," said Laszlo.
In their original study, titled "Brainprint," published in 2015 in Neurocomputing, the research team was able to identify one person out of a group of 32 by that person's responses, with only 97 percent accuracy, and that study only incorporated words, not images.
Read more