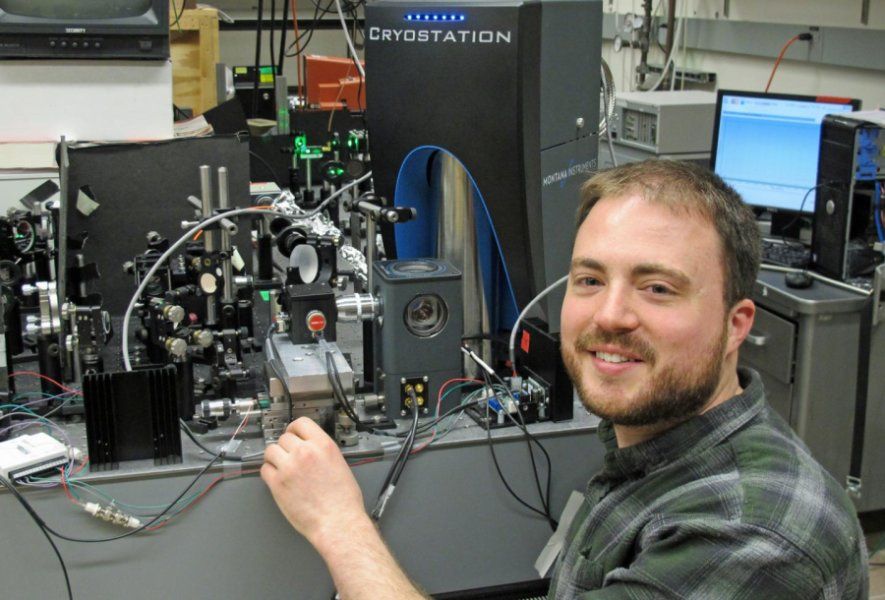 University of Oregon physicists have combined light and sound to control electron states in an atom-like system, providing a new tool in efforts to move toward quantum-computing systems.
The work was done on diamond topped with a layer of zinc oxide containing electrical conductors and performed at a temperature of 8 degrees Kelvin (−445.27 Fahrenheit, −265.15 Celsius) — just above absolute zero.
Using sound waves known as surface acoustic waves to change electron states could foster data transfer between quantum bits, the researcher said. The interaction of qubits, as is the case with binary bits in current computing, is seen as vital in building advanced systems.
Read more