Nice and long overdue; however, finally happening and that's good as long as security and safety are not compromised.
---
PENTAGON: One of the most important — and most maligned — elements of the Pentagon bureaucracy has gotten 30 percent faster, according to data exclusively compiled for Breaking Defense by the staff of the Joint Requirements Oversight Council. In a new drive for openness, the infamously opaque JROC is also bringing in outside expertise from industry, military laboratories and the Defense Department's in-house disruptive innovators at DARPA.
Reforming the Joint Requirements Oversight Council is a big deal. The military's weapons-buying bureaucracy is a maze, and at the dark heart of the labyrinth lurks the JROC, which must approve the official wish list — the requirements — for almost any major program. Led by the vice-chairman of the Joint Chiefs, Gen. Paul Selva, and comprising the No. 2 officers of each service, supported by lesser boards and lower-ranking working groups, the JROC has a reputation for delaying, watering down, or killing the armed services' proposals. Many believe it's where good ideas go to die — slowly.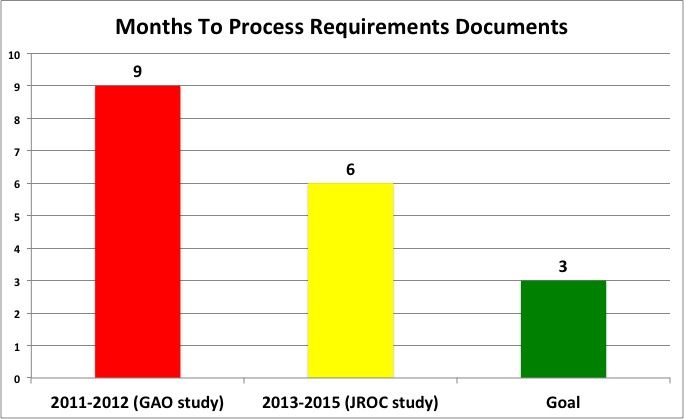 Read more