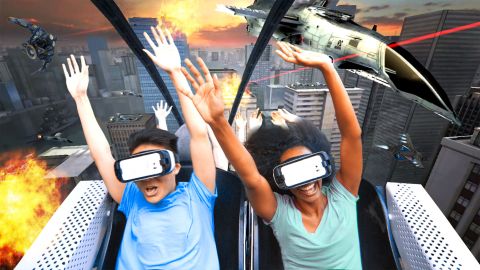 Wow; Six Flags new VR Roller coaster. My nephews are going to be excited.
---
Samsung is "Official Technology Partner" at Six Flags Theme Parks Nationwide.
Six Flags Entertainment Corporation (NYSE: SIX), and Samsung Electronics America, Inc., today announced a broad marketing partnership which appoints Samsung as the "Official Technology Partner" of the world's largest regional theme park company. The partnership includes the debut of ground-breaking experiences coming to nine Six Flags parks — North America's first Virtual Reality (VR) Roller Coasters, using Samsung Gear VR powered by Oculus.
This Smart News Release features multimedia. View the full release here: http://www.businesswire.com/news/home/20160303005730/en/
Read more