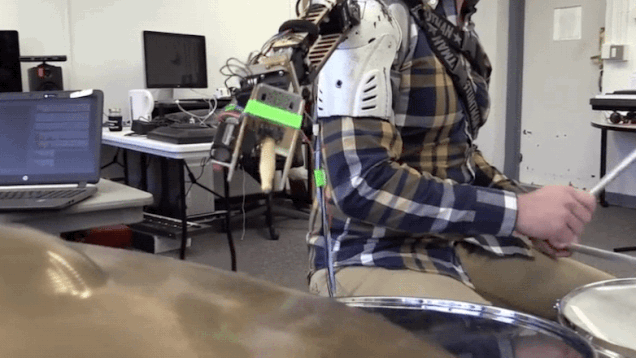 Seeking to "push the limits of what humans can do," researchers at Georgia Tech have developed a wearable robotic limb that transforms drummers into three-armed cyborgs.
The remarkable thing about this wearable arm, developed at GT's Center for Music Technology, is that it's doing a lot more than just mirroring the movements of the drummer. It's a "smart arm" that's actually responding to the music, and performing in a way that compliments what the human player is doing.
The two-foot long arm monitors the music in the room, so it can improvise based on the beat and rhythm. If the drummer is playing slowly, for example, the arm will mirror the tempo.