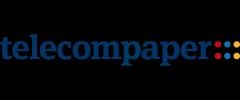 Ireland has real opportunity to benefit from increased global investment and establish itself as a world-class hub for cyber security practices, solutions and investment, according to a new report from Deloitte. Conducted in association with the International Sustainability and Investment Centre, the report found that Ireland has proven itself to be an innovative centre for technology and has the potential to become a world leader in cyber security.
Respondents to a survey for this report identified increased regulation on data privacy (73%), more sophisticated scamming and phishing (59%), and growth in identity theft (53%) as the major trends in the cyber area over the next five years. This will force businesses to change how they organise and manage their data security.
More than one third (36%) of respondents believe there will a trend towards outsourcing cyber management to third party organisations, and 27 percent think that businesses will establish global/regional centres of excellence for managing this function. The implication of this will be that a small number of locations will be preferred for basing these centres of excellence.
Read more