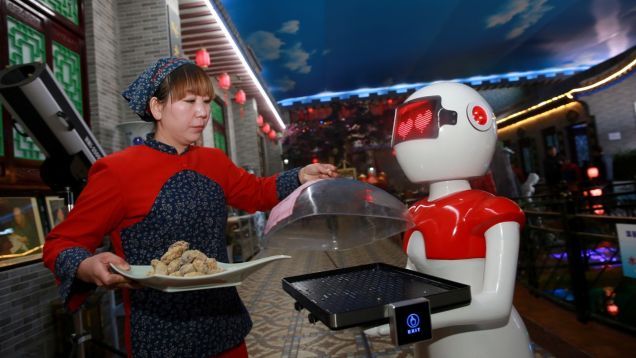 Well, US is failing on building a competitive waiter to go up against China's version.
---
America is getting crushed by China. Not in trade or weapons or any of those things that don't matter. We're losing the war of the Roseys. Don't believe me? Take a look at the new robot above, serving up deliciousness at a farmhouse restaurant in Sanmenxia, China.
Or look at this December photo of Tete, a robot in Qingdao, China. Tete can communicate over 200 words and has no trouble delivering dishes.