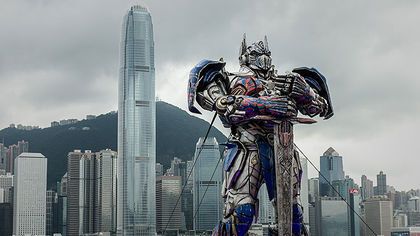 We have Disney & Universal; and China has Transformers.
---
Hasbro's iconic "Transformers" are poised to become a major live entertainment attraction in China from next year.
A custom-built theater seating 4,500 will host a live show combining shape-shifting robots, aerial stunts and large-scale special effects.
The attraction is the first to be developed by DMG Live, the new live entertainment arm of DMG Entertainment, which is headed by entrepreneur Dan Mintz. It follows a deal between DMG and Hasbro for the rights and with Michael Cohl's S2BN Entertainment to develop the attraction.