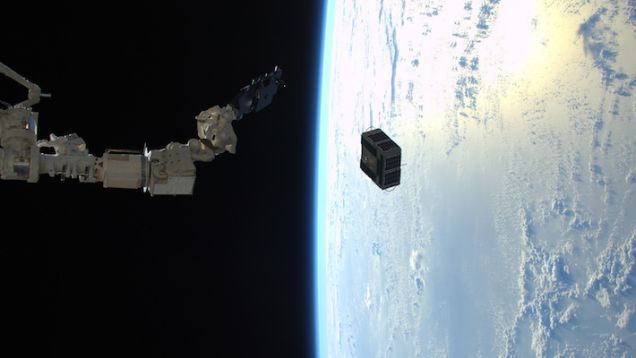 Lonestar developed by Texas A&M is a possible tool that prospectors can utilize to locate mining opportunities on asteroids.
---
Astronauts fired this small, rectangular hunk from the International Space Station today. The payload will separate into two autonomous satellites as part of a research program to take us one tiny step closer towards making asteroid mining a reality.
If we ever want to mine asteroids, we're going to need to step up our game for multiple satellites sharing data and working together. A pair of Texan universities are working together on a four-mission sequence to create a pair of robots that can autonomously rendezvous and dock in space. The project is called Low Earth Orbiting Navigation Experiment for Spacecraft Testing Autonomous Rendezvous and Docking — or Lonestar if you ignore the D.