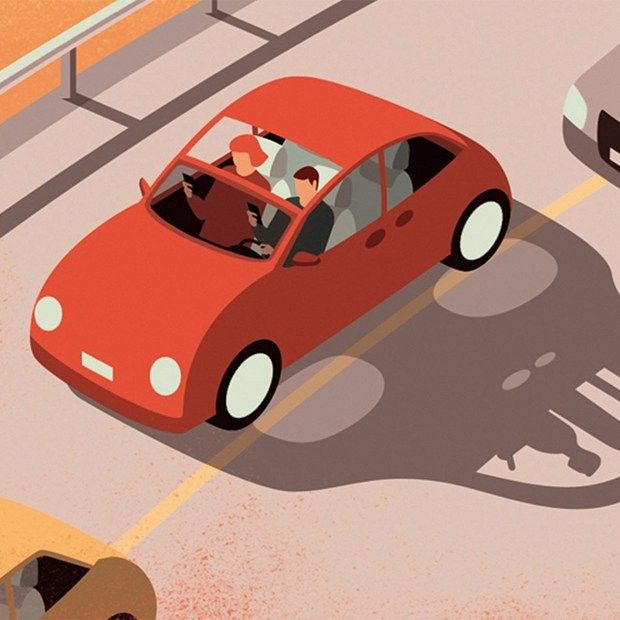 Our economy will be severely impacted as millions of lorry drivers, cabbies and delivery people are put out of work. In this era of endless innovation, humanity's century-long relationship with the automobile is about to be permanently disrupted. The reason has nothing to do with millennials, Uber or improvements in mass transport. Driving should and will be made illegal because we now have the technology to prevent deadly traffic accidents, one of the greatest causes of premature deaths.
More than 1.2 million people are killed in car accidents each year. Last year, more than 275,000 Chinese, 238,000 Indians and 36,000 Americans died in preventable traffic accidents. Since Ralph Nader first took on the car industry by publishing Unsafe at Any Speed in 1965, auto-mobile manufacturers have radically improved the safety and reliability of their vehicles. Seatbelts, airbags, anti-lock brakes, as well as tyre-pressure-monitoring, have all reduced traffic deaths. But, until now, makers were unable to deal with the single biggest cause of fatalities: human error. We now have the technology to save millions of lives, but does society have the willpower to mandate its use?
Google's autonomous vehicles have logged 1.5 million kilometres on roads dominated by human-driven cars. Subjected to the same real-world conditions as us mere mortals, self-driving cars have been through rain, sleet and snow. These vehicles have driven the equivalent of circumnavigating the globe 40 times, without incident. In July, Google reported 14 minor road accidents in total — but in all of the cases blamed human error. According to the data, human-driver error is responsible for 94 per cent of all crashes.