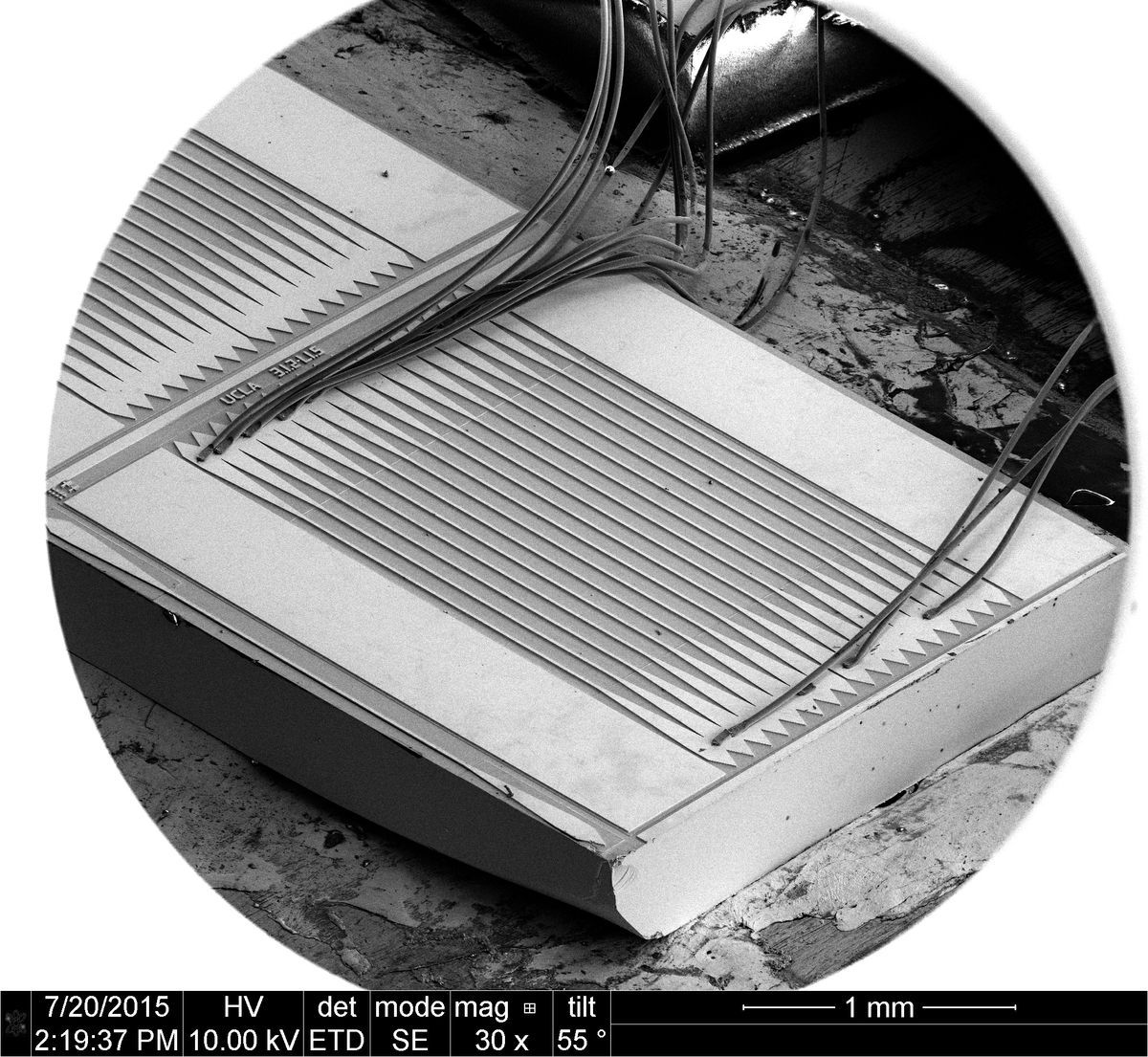 ​Researchers at the UCLA Henry Samueli School of Engineering and Applied Science have identified a new way to make a semiconductor laser that operates at terahertz frequencies. The breakthrough could lead to development of a new class of high-quality, powerful lasers for use in space exploration, military and law enforcement efforts and other applications.
The terahertz range of frequencies occupies the space on the electromagnetic spectrum between microwave and infrared. Terahertz waves can be used to analyze plastics, clothing, semiconductors and works of art without damaging the materials being examined; for chemical sensing and identification; and to investigate the formation of stars and composition of planetary atmospheres.
Researchers led by Benjamin Williams, a UCLA associate professor of electrical engineering, have created the first vertical-external-cavity surface-emitting laser, or VECSEL, that operates in the terahertz range. VECSELs that use visible light have been used extensively to generate high-powered beams, but the technique has not previously been adapted for terahertz frequencies.