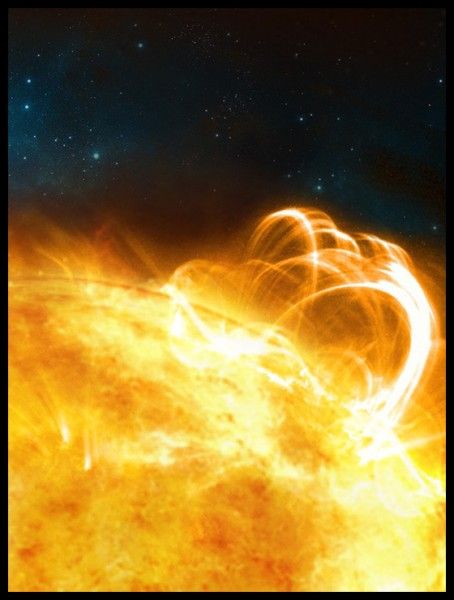 Oh, joy.
---
What the Sun might look like if it were to produce a superflare. A large flaring coronal loop structure is shown towering over a solar active region. (credit: University of Warwick/Ronald Warmington)
Astrophysicists have discovered a stellar "superflare" on a star observed by NASA's Kepler space telescope with wave patterns similar to those that have been observed in the Sun's solar flares. (Superflares are flares that are thousands of times more powerful than those ever recorded on the Sun, and are frequently observed on some stars.)
The scientists found the evidence in the star KIC9655129 in the Milky Way. They suggest there are similarities between the superflare on KIC9655129 and the Sun's solar flares, so the underlying physics of the flares might be the same.