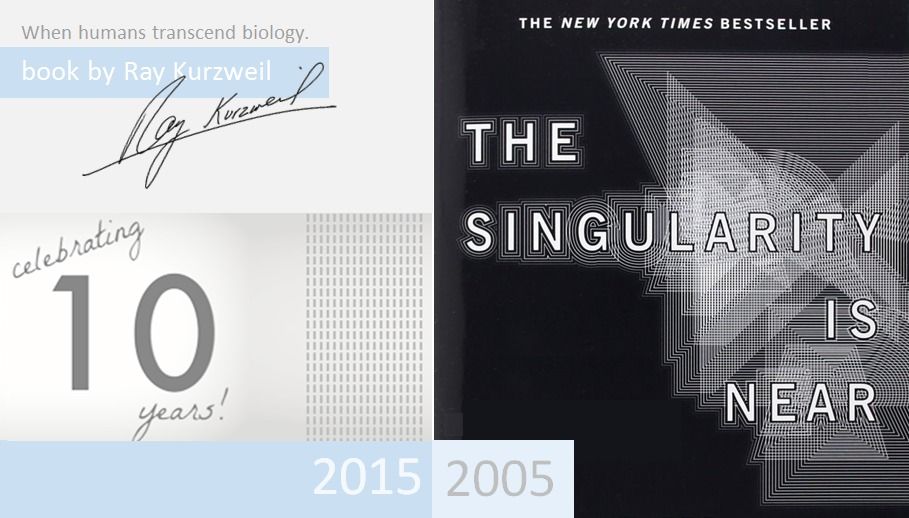 Ray Kurzweil's singularity of human superintelligence is a polar opposite of the singularity described by Vinge, Hawking, and Bostrom:
"The singularity will be a merger of our bodies and minds with our technology. The world will still be human, but transcend our biological roots. There will be no distinction between human and machine, nor between physical and virtual reality."
---
Dear readers,
This month celebrates the 10 year anniversary of the classic book The Singularity Is Near, written by Ray Kurzweil, published in September 2005.
In the decade since its publication, we've witnessed an explosion of breakthroughs in genetic engineering, medical regeneration of the human body, autonomous robotics, computing power, and renewable energy. Advanced sensor arrays and internet meshes are uniting all people and things within the interconnected environments we live in, and with each other. Today's massively scaled, crowd-sourced knowledge, innovation, and shared human experience are driving this momentum. The future is now.