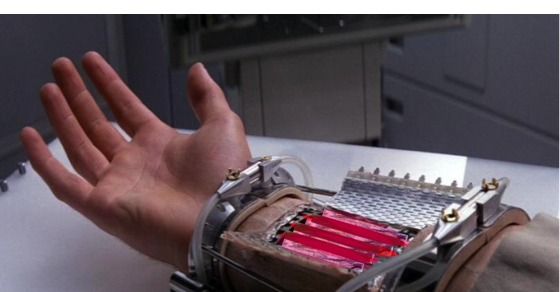 Synthetics startup Ras Labs is working with the International Space Station to test "smart materials" that contract like living tissue. These "electroactive" materials can expand, contract and conform to our limbs just like human muscles when a current moves through them – and they could be used to make robots move and feel more human to the touch.
Ras Labs co-founder Lenore Rasmussen accidentally stumbled upon the synthetic muscle material years ago while mixing chemicals in the lab at Virginia Tech. The experiment turned out to be with the wrong amount of ingredients, but it produced a blob of wobbly jelly that Rasmussen noticed contracted and expanded like muscles when she applied an electrical current.
It would be years later when Rasmussen's cousin nearly lost his foot in a farming accident that she would start to employ that discovery to robotic limbs and space travel. The co-founder thought her cousin might lose his foot and started researching prosthetics.