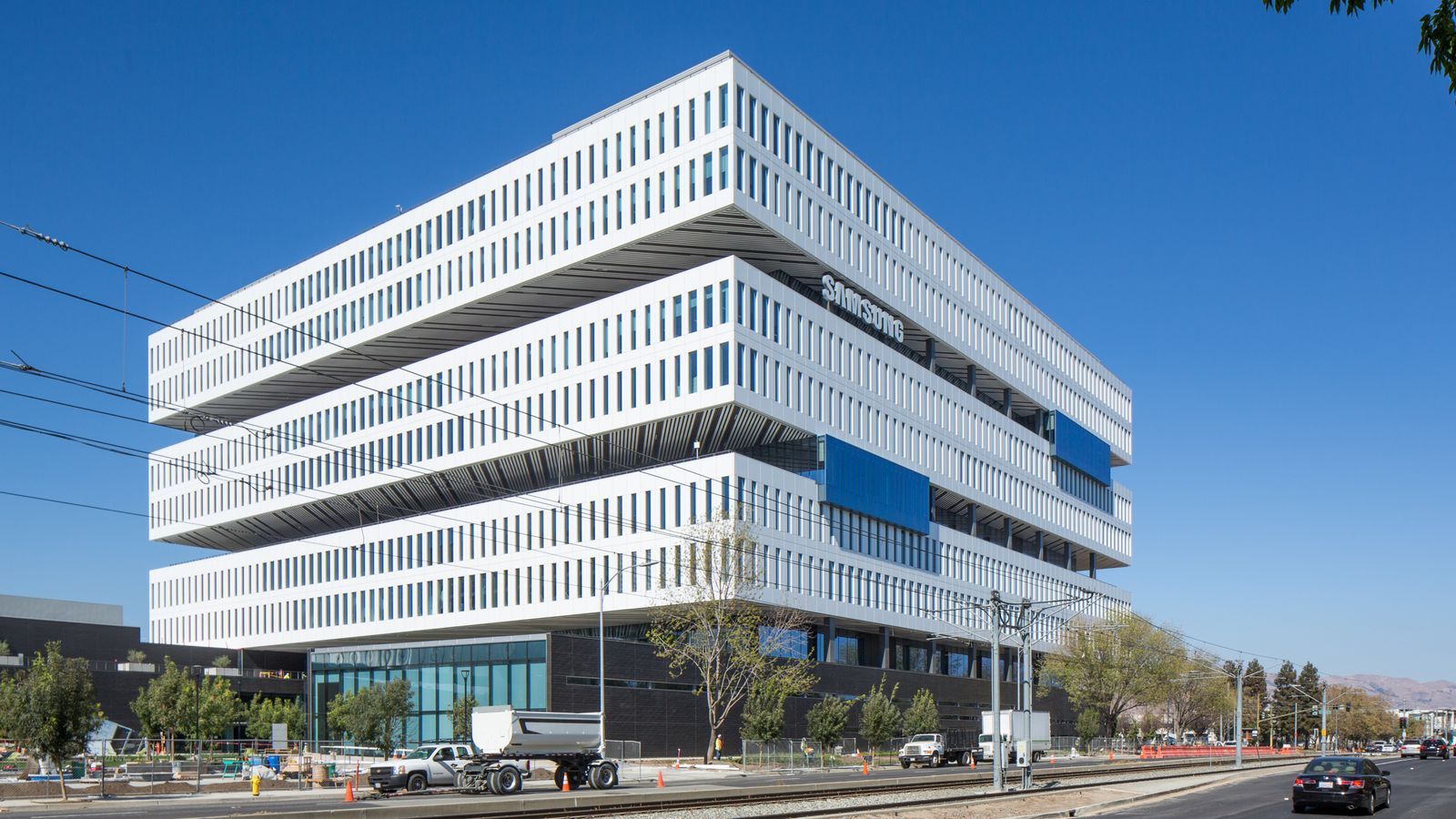 While Apple has gone for a flying saucer design, Samsung's new Silicon Valley offices look more like a giant Rubik's Cube. The $300 million campus opened yesterday, cementing the South Korean company's presence in the Valley. The 1.1 million-square-foot site in San Jose is intended to accommodate up to 2,000 employees, bringing together Samsung's American R&D teams as well as providing a home for its local sales and marketing staff. Samsung says the site's open design is intended to foster collaboration between employees, enabling those "impromptu, spur-of-the-moment interactions that are the genesis of many great ideas."
The company broke ground on the 10-story campus back in 2013, with architecture firm NBBJ designing the site, which includes courtyards, open "garden floors," and lab space. "Today represents a major milestone as we open our most strategically important Samsung facility in the US and also our biggest investment in Silicon Valley," said Jaesoo Han, Samsung's devices president in America, in a press statement. "Samsung's goal is nothing less than to develop the best next‐generation technologies for device solutions." Here's how the new offices compare to the original renders:
Samsung is stressing that the site is a home for its R&D work, including research into products like displays, semiconductors, and SSD hard drives. However, the building also puts it on more of an equal footing with tech giants like Apple and Facebook, which have already established (or have plans for) monumental homes in Silicon Valley. Samsung may be facing hard times in the smartphone industry, the product category it's most well known for in the US, but these new offices should give it a little more visibility in the tech world.