Christine Magee — TechCrunch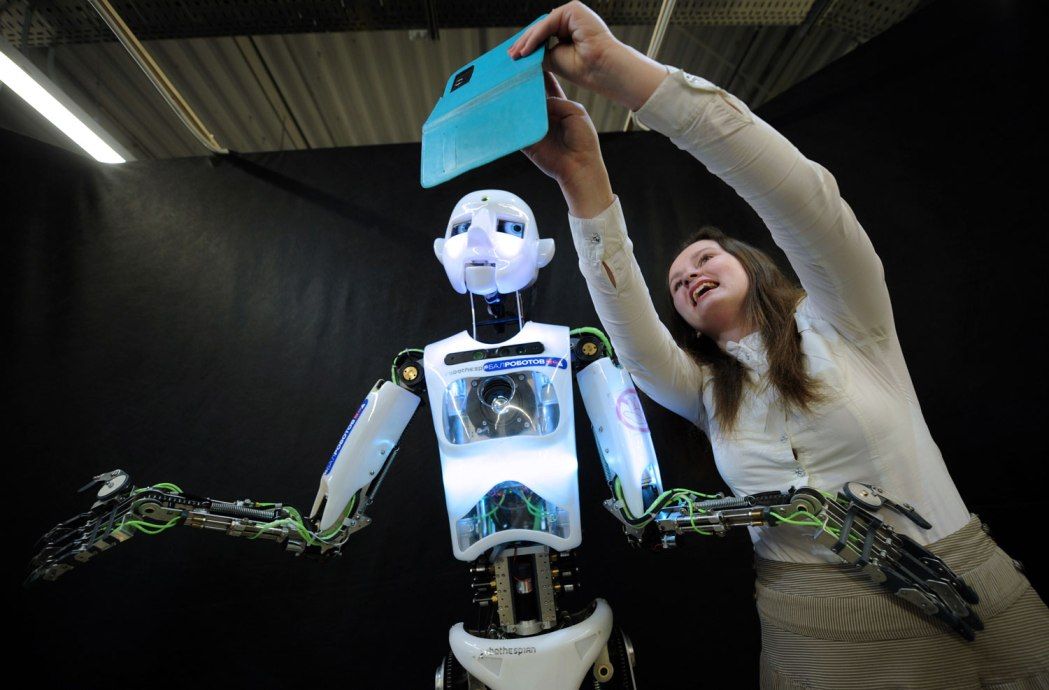 If Hollywood's depiction of artificial intelligence were accurate, we would be falling in love with operating systems, sharing our homes with Stepford wives, and fending off cyborg attacks by now. While movies like Ex Machina and Her stoke the fears and desires of our imaginations, new innovations in robotics and artificial intelligence are bringing our visions of tomorrow closer to today.
You can now take a ride in a Google autonomous car, order dinner from a robot butler at a hotel in Cupertino, and buy a personal quadcopter drone for under a thousand bucks. These robots aren't quite the cylons from Battlestar Galactica or the space bots from Interstellar, but there's no question that we're getting close.