By Jason Dorrier –SingularityHUB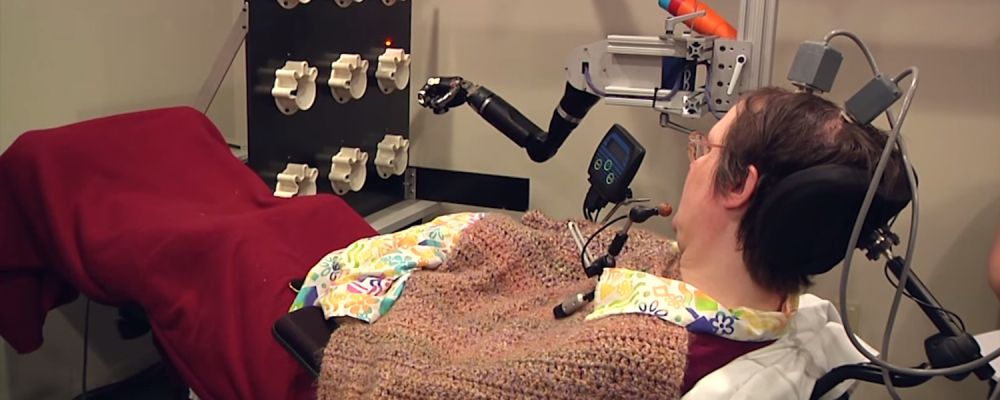 In 2012, University of Pittsburgh researchers released a video of Jan Scheuermann feeding herself a bite of chocolate. This, of course, wouldn't be noteworthy but for one thing: Scheuermann is paralyzed from the neck down. She fed herself that chocolate using a brain implant and thought-controlled robotic arm—and got a taste of freedom once unthinkable.
Scheuermann's spinocerebellar degeneration left her unable to move her limbs over a decade ago. She leapt at the chance to take part in the University of Pittsburgh study investigating brain-computer interfaces. The study's researchers are developing a system that reads and decodes brain activity, translating it into physical action in a robotic arm and hand.