By John Frank Weaver — Slate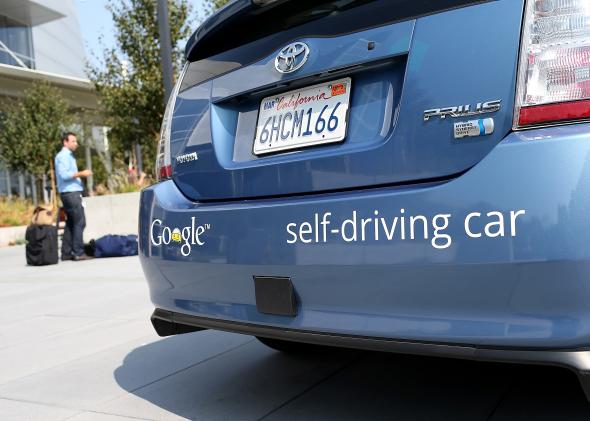 Not that long ago, Google announced something unheard of in the auto industry—at least in the part of the auto industry that makes moving cars. A car without a steering wheel or gas and brake pedals. To Google, this was the next step in self-driving cars. Why bother with a steering wheel if the driver isn't driving? Some observers questioned whether this feature in the proposed the test vehicle violated the autonomous vehicle statute in California (where the vehicle would be tested), which required that the driver take control of the self-driving vehicle in case the autonomous system malfunctions. Google claimed that it installed an on/off button, which satisfied the California law.
California recently weighed in: Google, you're wrong. The state has released regulations requiring that a test driver be able to take "active physical control" of the car, meaning with a steering wheel and brakes.
To this I say—good for you, California.