by Daniel Terdiman — C/Net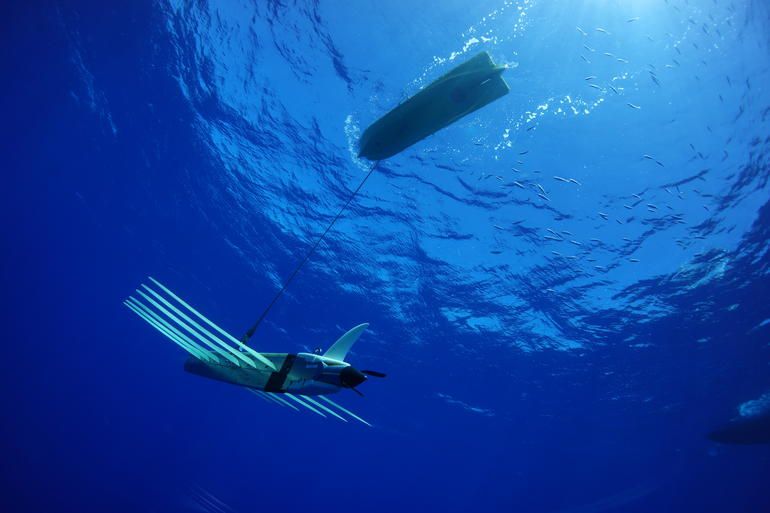 Boeing and Liquid Robotics today announced a partnership to make water-borne robots that can handle a variety of surveillance jobs, ranging from hunts for submarines to the detection of drug traffickers.
Silicon Valley's Liquid Robotics is the manufacturer of the Wave Glider SV3, a $300,000 self-powered, seafaring data center that offers customers — until now, mostly researchers and marine industry companies — tools for investigating the open seas for months at a time. SV3s have a hybrid propulsion system that can drive the robot with either solar or wave power. Boeing is the world's second-largest defense contractor.