By Roxanne Palmer and Julie Rossman — Slate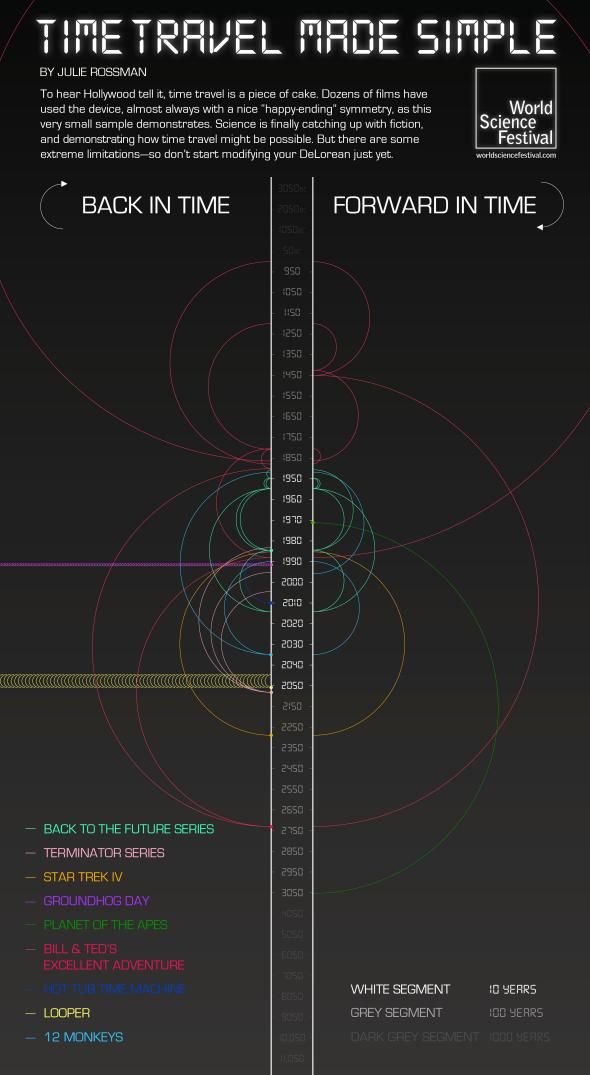 In movies, time travel methods are mostly explained along the lines of "something something plutonium something wormhole." But physicists do have some idea of methods that might allow for actual time travel—though they might not necessarily prevent you from killing your own grandfather.
One trope in time travel science fiction is slightly plausible, if physically impossible—traveling faster than the speed of light. The crew of the U.S.S. Enterprise did this in Star Trek IV: The Voyage Home, by using the sun's gravitational pull to accelerate their spaceship to super-light speed. If it were possible to travel faster than light (Einstein calculated it would take an infinite amount of power), it is theoretically possible for signals to be sent back in time; it's questionable if the same method could work with people.