Christina Sarich — Nation of Change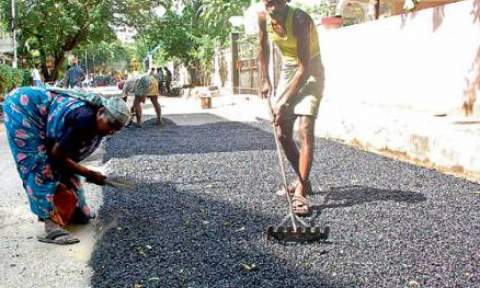 Scenes from the movie Slumdog Millionaire accurately depict India's latest consumer-influenced economy. Tree groves are littered with a rainbow color of plastic bags like some kind of ominous carnival wreckage. Plastic bottles, candy wrappers, and other 'garbage' liters the streets in a land where city officials have long forsaken their duties of providing a pristine infrastructure to its inhabitants, but a professor of chemistry in Madurai, India thinks that the trash lining his country's roads and fields could be utilized as a 'wonderful resource," transforming common plastic liter, from thicker acrylics to bottles and grocery bags, into a substitute for bitumen in asphalt.
The 'Plastic Man,' as Rajagopalan Vasudevan is known in India, travels throughout the country instructing engineers how to apply his technology to recycle the trash copiously littering streets from Punjab to Tamil Nadu. To date, more than 3000 miles of plastic roads have been laid in at least 11 states.