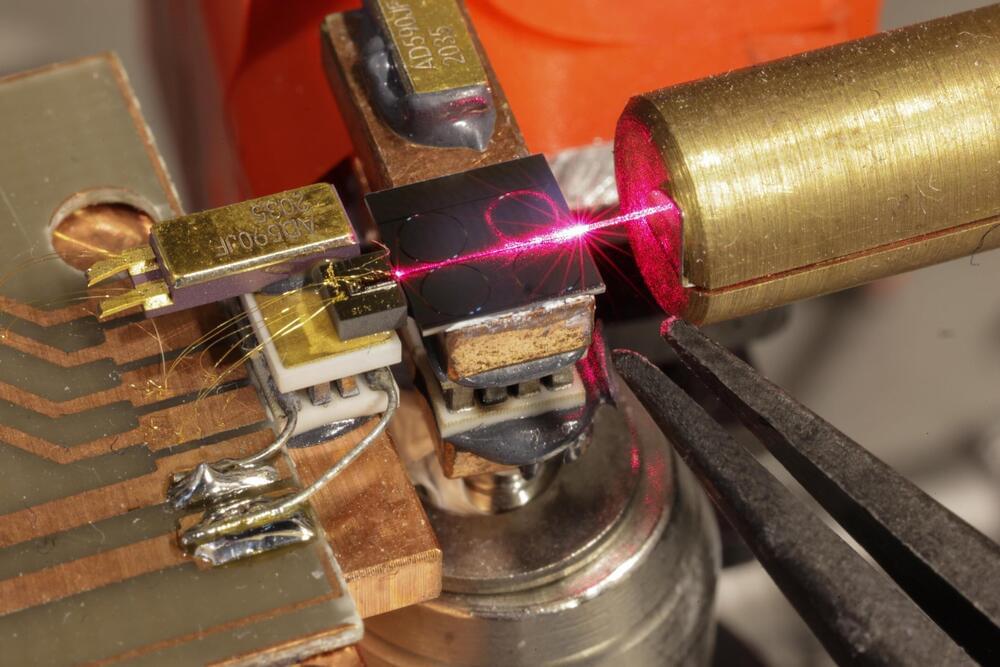 The team at EPFL's Photonic Systems Laboratory (PHOSL) has developed a chip-scale laser source that enhances the performance of semiconductor lasers while enabling the generation of shorter wavelengths.
This pioneering work, led by Professor Camille Brès and postdoctoral researcher Marco Clementi from EPFL's School of Engineering represents a significant advance in the field of photonics, with implications for telecommunications, metrology, and other high-precision applications.
The study, published in the journal Light: Science & Applications, reveals how the PHOSL researchers, in collaboration with the Laboratory of Photonics and Quantum Measurements, have successfully integrated semiconductor lasers with silicon nitride photonic circuits containing microresonators. This integration results in a hybrid device that emits highly uniform and precise light in both near-infrared and visible ranges, filling a technological gap that has long challenged the industry.