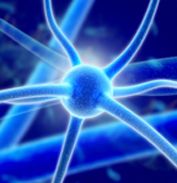 It may be possible to reduce, stop or even prevent absence seizures, the most common form of childhood epilepsy, according to a study published in the leading scientific journal Neuron.
Using an advanced technology called optogenetics and a rodent model, researchers at Stanford University School of Medicine showed that it is possible to trigger seizures by inducing synchronized, rhythmic activity within a particular structure in the brain called the thalamocortical tract. Importantly, they also demonstrated that disrupting this activity is sufficient to terminate the seizures.
For the study the team, led by Dr Jeanne Paz, inserted a gene that encodes for a light-sensitive cell-surface protein into a set of nerve cells situated in the thalamocortical tract of rat and mice models of absence seizures. This way, the scientists were able to prevent these cells from firing by shining a yellow light onto them.
Continue reading "Absence Seizures Could Be Prevented, Experimental Study Suggests" »