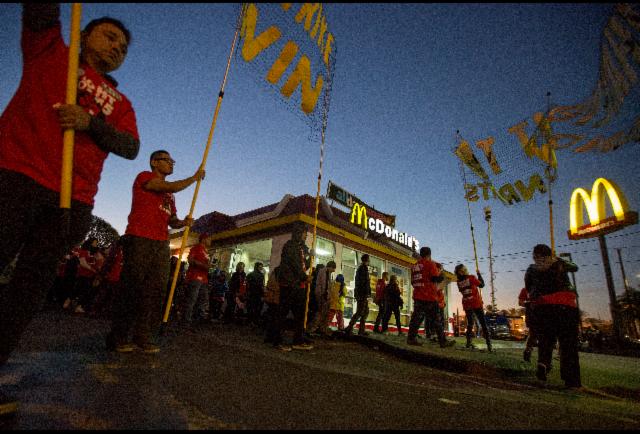 Technological unemployment speeding up, and the elite types as always trying to get the poor and middle class to go at each others throats, rather than address the elephant charging at both of them, that robots and AI are coming for all the jobs in under 10 years now.
---
Other states are also learning the same basic economic lesson: Customers have a limit to what they will pay for service. Voters in Washington, Colorado, Maine and Arizona voted to raise minimum wages on Election Day, convinced of the policy's merits after millions of dollars were spent by union advocates. In the immediate aftermath, family-owned restaurants, coffee shops and even childcare providers have struggled to absorb the coming cost increase—with parents paying the cost through steeper childcare bills, and employees paying the cost through reduced shift hours or none at all.
The out-of-state labor groups who funded these initiatives aren't shedding tears over the consequences. Like their Soviet-era predecessors who foolishly thought they could centrally manage prices and business operations to fit an idealistic worldview, economic reality keeps ruining the model of all gain and no pain. This brings me to my last correct prediction, which is that the Fight for $15 was always more a creation of the left-wing Service Employees International Union (SEIU) rather than a legitimate grassroots effort. Reuters reported last year that, based on federal filings, the SEIU had spent anywhere from $24 million to $50 million on the its Fight for $15 campaign, and the number has surely increased since then.
Continue reading "Thanks To 'Fight For $15' Minimum Wage, McDonald's Unveils Job-Replacing Self-Service Kiosks Nationwide" »