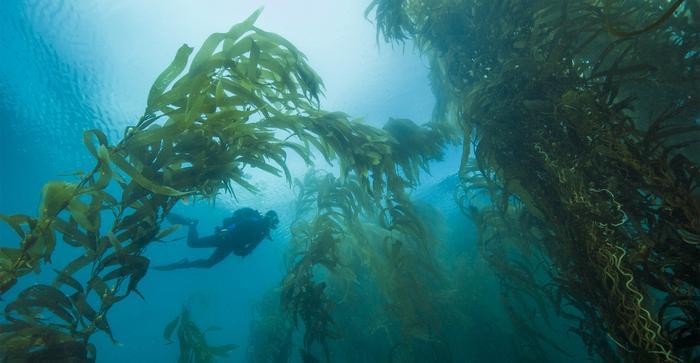 "People come from around the state and around the world to dive the Channel Islands, drawn by playful sea lions, underwater cathedrals of emerald kelp forests and giant sea bass weighing four times more than the divers themselves," said Molly Morse.
---
Can marine protected areas (MPAs) have a positive effect on the scuba diving industry? This is something a recent study published in Marine Policy hopes to find out as a team of researchers led by the University of California, Santa Barbara (UCSB) highlighted the potential benefits that MPAs could have on ecotourism in California's Channel Islands, specifically for scuba divers.
For the study, the researchers used data collected between 2016 and 2022 from an onboard vessel location system known as Automatic Identification System (AIS)—which boat captains use during scuba diving tours—and interviewed for-hire vessel captains with the goal of ascertaining the location of these ecotours with respect to MPAs and their corresponding borders of protection. In the end, the team found that the ecotours vessels favored MPAs for their activities, specifically for lobster fishing and scuba diving, and that 38 percent of the most popular ecotourism diving locations were within MPAs, with 45 percent of diving activities occurring within MPAs, as well.
Continue reading "Ocean Conservation Unveiled: The Scuba Diver's Perspective on MPAs in California" »