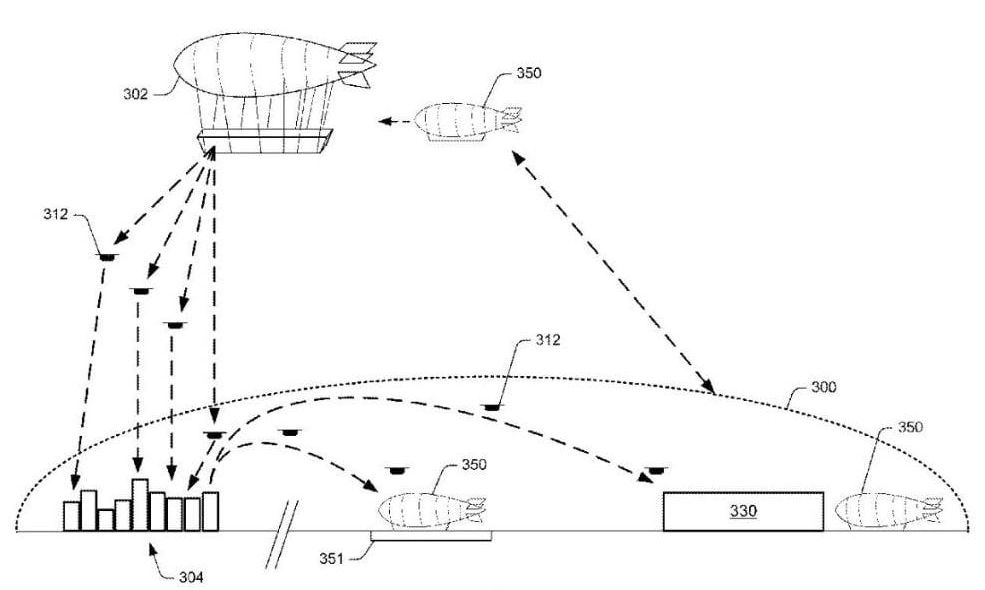 Amazon has designed a floating warehouse that sits thousands of feet in the air, from which the internet retailer could dispatch swarms of delivery drones to metropolitan areas.
The company has patented futuristic plans for enormous "airborne fulfillment centres" that would be used as bases for aerial deliveries to homes.
Flying at up to 45,000 feet, the warehouses would be suspended by cables from zeppelin-style airships, and stocked with popular items. When a shopper makes an order, an onboard drone would dive down to earth and deliver it, before being sent back up to the station by a shuttle that could also restock and refuel the floating warehouse.
Continue reading "Amazon's flying warehouses to dispatch drone deliveries from the sky" »