Page 6
Driverless vehicles could eliminate millions of jobs in the future, from cabbies to truckers to food delivery workers. But the companies that are hoping to hasten the adoption of this disruptive technology don't want to seem callous to this brewing labor crisis, so they are joining forces to study the "human impact" of robot cars.
The Partnership for Transportation Innovation and Opportunity (PTIO) is a newly formed group comprised of most of the major companies that are building and testing on self-driving cars. This includes legacy automakers like Ford, Toyota, and Daimler; tech giants like Waymo (née Google), Uber, and Lyft; and logistics providers like FedEx and the American Trucking Association. The new organization is being formed as a 501©(6), which allows it to accept donations like a nonprofit and lobby government like a chamber of commerce.
Read more
Get the best of Smithsonian.com by email. Keep up-to-date on:
Read more
Your smartphone has a particle detector on it, and scientists want you to help them uncover how the universe really works and maybe even discover the true nature of dark matter. There are just a few bugs to work out.
High-energy particles from space, called cosmic rays, constantly bombard the Earth. There are all sorts of things we might be able to learn about the universe by studying those particles. We've previously discussed high-tech, expensive equipment used to monitor them. But the physicists behind a new project want your smartphone to help gather data on these cosmic rays, hopefully revealing new insights into dark matter and other strange phenomena.
"This project can only be successful with a large number of people," Piotr Homola, associate professor at the Institute of Nuclear Physics at the Polish Academy of Sciences, told Gizmodo. "We need public engagement on an unprecedented scale."
Continue reading "Can Thousands of Smartphones Help Detect Cosmic Rays?" »

The question was asked of me as columnist at Quora.com: Will governments eventually 'approve' of cryptocurrency? First let's agree on terminology…
By "approve", I assume that you are asking if governments will adopt or at least tolerate the use of crypto as legal tender in commerce. That is, not just as a payment instrument, but as the money itself—perhaps even accepting tax payments in cryptocurrency.
The word "cryptocurrency" is sometimes applied to altcoins and even to ICOs. These are not the same. Many altcoins meet the criteria of the next paragraph, but none of the ICOs measure up (ICOs are scams). I assume that your question applies to Bitcoin or to a fair and transparent altcoin forked from the original code, such as Bitcoin Cash or Litecoin.
A blockchain-based cryptocurrency that is open source, permissionless, capped, fast, frictionless, with a transparent history—and without proprietary or licensing restrictions is good for everyone. It is good for consumers; good for business; and it is even good for government.
Of course, politicians around the world are not quick to realize this. It will take years of experience, education, and policy experimentation.
Many pundits and analysts have the impression that shifting to cryptocurrency—not just as a payment instrument, but as the money itself—will never be supported by national governments. A popular misconception suggests that a cryptocurrency based economy has these undesirable traits:
Continue reading "Will governments ever approve of cryptocurrency?" »

Report warns that swift progress in our ability to manufacture viruses is making us vulnerable to biological attacks.
Ian Sample Science editor.
Read more
Scientists have developed an implant which releases diabetes medication when it senses caffeine in the blood.
Ian Sample Science editor.
Read more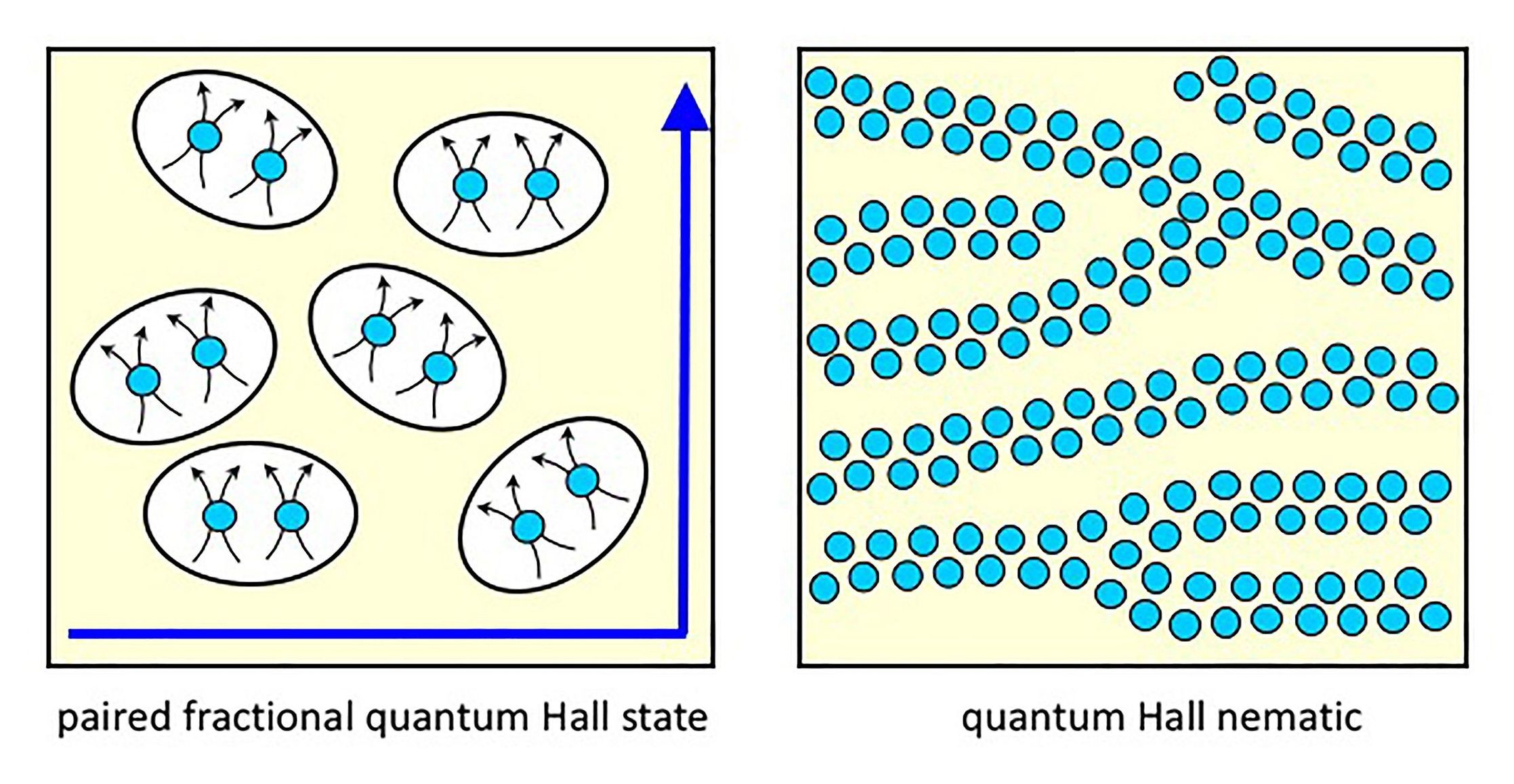 The way that electrons paired as composite particles or arranged in lines interact with each other within a semiconductor provides new design opportunities for electronics, according to recent findings in Nature Communications.
What this means for semiconductor components, such as those that send information throughout electronic devices, is not yet clear, but hydrostatic pressure can be used to tune the interaction so that electrons paired as composite particles switch between paired, or "superconductor-like," and lined-up, or "nematic," phases. Forcing these phases to interact also suggests that they can influence each other's properties, like stability – opening up possibilities for manipulation in electronic devices and quantum computing.
"You can literally have hundreds of different phases of electrons organizing themselves in different ways in a semiconductor," said Gábor Csáthy, Purdue professor of physics and astronomy. "We found that two in particular can actually talk to each other in the presence of hydrostatic pressure."
Continue reading "Interaction of paired and lined-up electrons can be manipulated in semiconductors" »