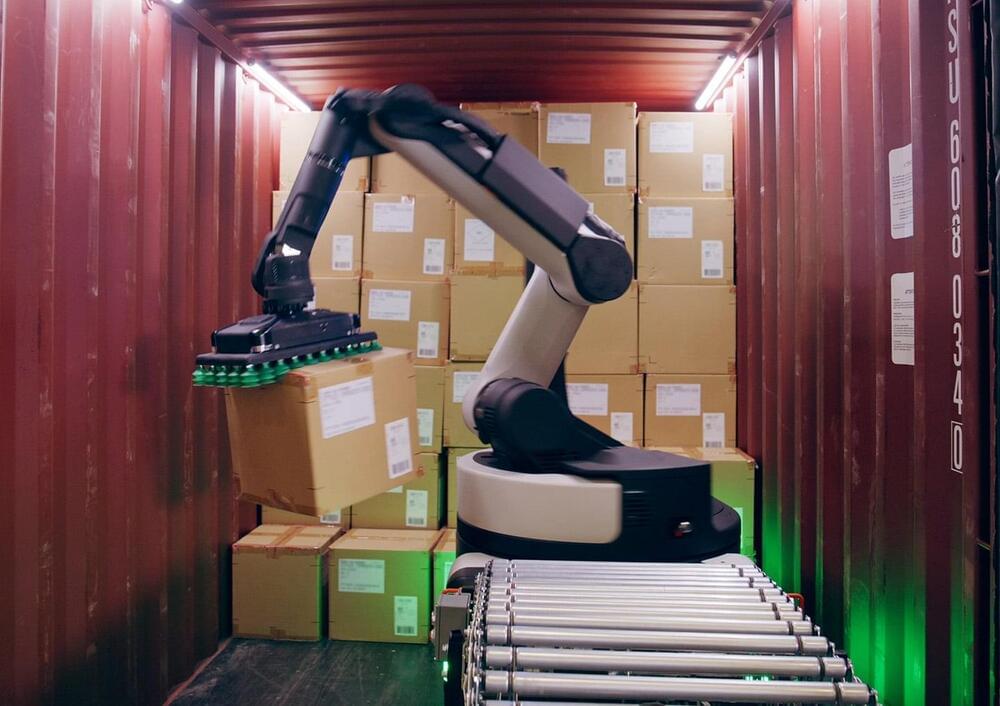 This article was written by Grant Aylward, product manager – warehouse robotics, and Lauren Miller, director of autonomy & behavior for Stretch.
We reached a big milestone with Stretch at the end of August—since shipping to customers in January 2023, Stretch robots have moved more than 1 million customer boxes. We designed Stretch to automate the strenuous work of unloading trailers and containers for greater safety and efficiency, and the demand has been tremendous. Stretch takes on the labor of repetitive lifting and lowering of heavy loads, and keeps the flow of goods moving so warehouses can meet demand. Stretch robots are tackling that work every day with customers like DHL and Maersk.
Stretch remains a very early-stage product. Our first prototype Stretch robot powered on in 2019, and we kicked off our first long-term installation at a customer site just this year. So, how did we get to 1 million boxes with such a young robot? As we developed Stretch over the past few years, we worked closely with potential customers to understand warehouse environments and operations and to refine our product to meet their need. As we shifted from Boston Dynamics' long legacy of R&D work to commercializing robots, we also put certain structures and practices in place to get the robot out of the lab and into the real world. This involved three major efforts: increasing performance, robustness, and reliability of our robot; focusing on safety; and building amazing partner relationships.