At the end of 2015, the US national debt will be 18.6 trillion dollars. With such a big number, it's tempting to put it in perspective by comparing it with things more easily envisioned.
Alas, I can not think of anything that puts such an oppressive and unfair burden into perspective, except to this:
US debt represents a personal obligation of $60,000 for each American citizen. And it is rising quickly. Most of our GDP is used simply to pay down interest on that debt. Few pundits see a way out of this hole.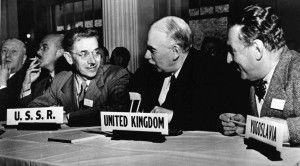 In my opinion, that hole was facilitated in August 1971, when the US modified the Bretton Woods Agreement and unilaterally terminated convertibility of the US dollar to gold. By forcibly swapping every dollar in every pocket and bank account with the promise of transient legislators, individual wealth was suddenly based on fiat instead of something tangible or intrinsic.

Continue reading "What if U.S. had raised interest rates?" »