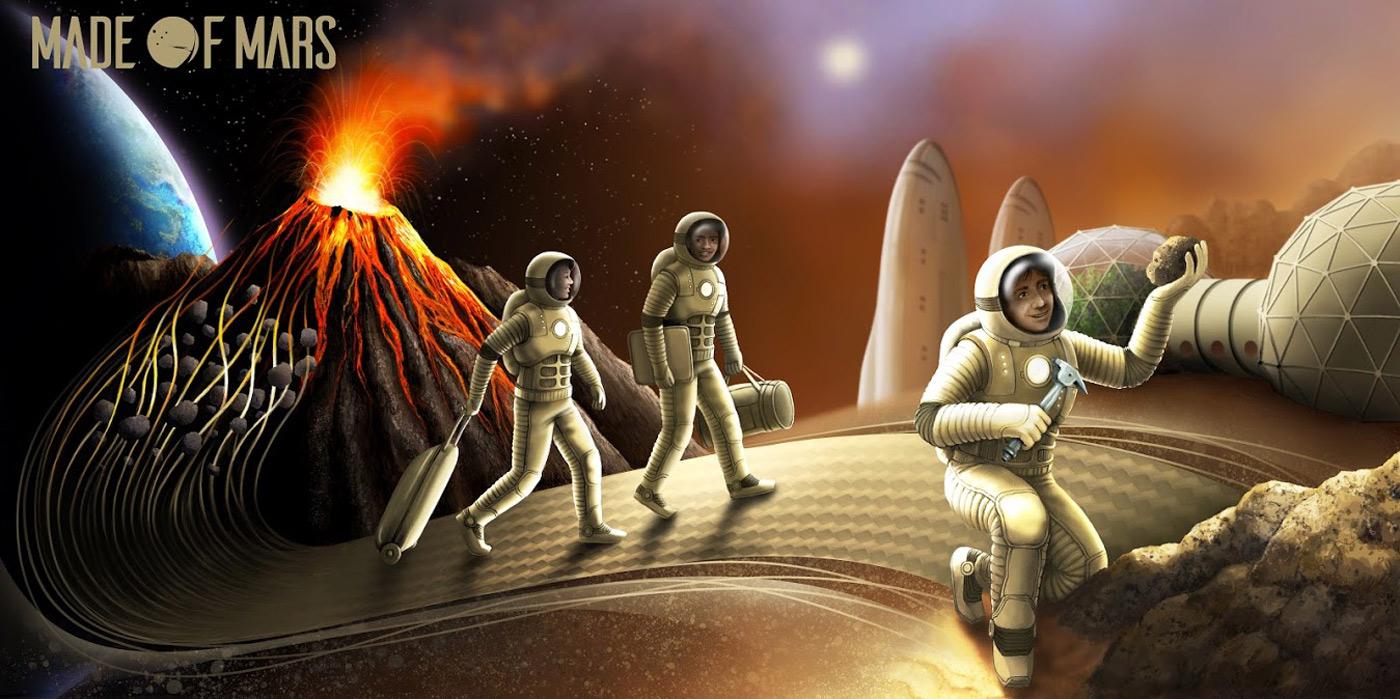 Towards this goal, I have founded the company, Made of Mars, to develop the technology we need to build beyond Earth. Made of Mars is working to transform the materials and minerals that we know are on the Moon, Mars and asteroids throughout our solar system into products that we can use today. This innovation will be used to build the space civilization of tomorrow.
Made of Mars will begin by learning to build with volcanic basalt. Basalt is the same lava rock that forms Hawaii, Iceland and countless volcanoes around Earth. Basalt is the most common material on Mars and is widespread throughout Earth and much of the solar system. Starting with these rocks, basalt is mined, re-melted, and pulled into thin threads which are then woven into fabrics. Made of Mars is transforming these basalt fabrics into products you can use today. The first basalt product line has been launched on Kickstarter where these volcanic rocks will be highlighted through a series of wallets and computer cases. These simple products will showcase the material and process. Made of Mars aims to encourage development of this material, setting the stage for space necessities to eventually be built from basalt, from suits to spaceships.
Building for a future beyond Earth does not mean abandoning our planet. We have always been a species of explorers and migrants, but remain nostalgic for our roots. Learning to build with basalt will both be key for a future beyond Earth and our future on it. Our technological advancements have improved the lives of billions while putting a terrible strain on the resources and environments of Earth. Basalt may be a solution toward sustaining our home planet. It is one of the most abundant and widespread resources on Earth. Basalt is continuously erupting on the surface and requires no chemicals to process. Unlike cotton, it does not compete with food production. Unlike synthetics, it does not come from fossil fuels. After it is used, basalt can be remelted and reused. Discarded basalt would naturally weather and recycle back to new volcanoes, as is the natural cycle of basalt.
Read more