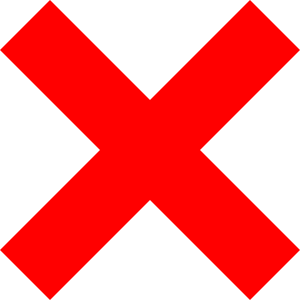 The answer to this question matters only to the degree with which the name of a movement or discipline affects how popular it becomes. While the actual meat of the movement or discipline itself matters more than anything else, I think a title can still have a non-negligible impact on how large an audience it is likely to reach. A title still matters insofar it determines whether or not the reader actually takes a look at the material underlying it — the real meat of the movement, discipline, study or what have you. A title may even be a larger determining factor in regard to whether the reader continues reading than the material itself is. If a title doesn't catch a reader's eye or pique their interest, or if it fails to effectively give a readily-recognizable indication of what it is meant to represent, then it's likely that readers or viewers won't even consider whether to continue reading on so as to discover for themselves the meat underlying the masthead. If a title doesn't give a clear indication of the material it stands for, then most will simply pass over it. We come across too much material too regularly to read every article behind every ambiguous title we're not sure what to make of.
Existential Risk is the far more prominent term, and this prominence would in itself bias the term toward being the best choice in regard to maintaining and gaining popularity and awareness, were we to leave all other aspects unconsidered. It is certainly the most predominant term, especially in the academic material the field has thus-far produced. And in no way do I advocate disowning it; this would risk the literature and material already associated with the term falling out of view. But there's no reason articles, essays and papers can't use other potential monikers, for their own set of connotations, while still harkening back to and citing material that uses the designation "Existential Risk" to prevent that.
Existential Risk does have the advantage of including not only outright extinction risks, but also risks that have the potential to "drastically curtail [Humanity's] potential". Nick Bostrom's definition of existential risk encompasses not only scenarios involving the complete extinction of humanity, but ones in which the developmental trajectory of Humanity is "drastically curtailed". In his 2012 paper Existential Risk Prevention as Global Priority [Global Policy, Vol 4, Issue 1 (2013): 15–31] he outlines a classification scheme for various types of existential risk: human extinction, permanent stagnation, flawed realization, and subsequent ruination. The definitions he gives for each class of scenario are summarized in the following table, taken from page 19 of Global Policy, Vol 4, Issue 1 (2013), © 2013 University of Durham and John Wiley & Sons, Ltd.
Continue reading "A Rose By Any Other: X-Risk, Existential Risk, or Extinction Risk?" »