Archive for the 'biological' category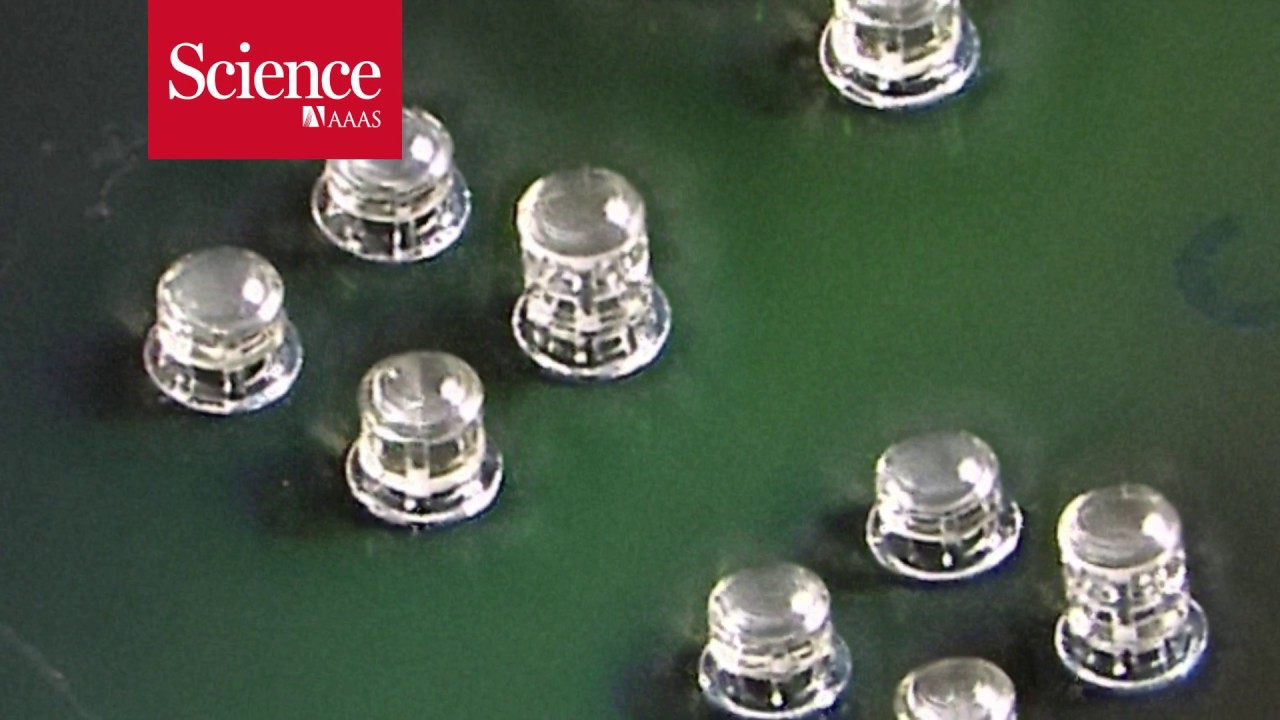 In many ways, the human eye is nothing like a digital camera. Our eyes don't have a fixed frame rate or resolution; there's no consistent color reproduction, and we have literal, sizable blind spots. But, these optic inconsistencies — found in every biological eye — are the product of natural selection, and offer a number of benefits which scientists working in digital vision can take advantage of.
Case in point is a new type of 3D-printed lens created by researchers from the University of Stuttgart in Germany. Each lens is made from plastic and is no bigger than a grain of salt. But, their size is only one aspect of their cleverness. The real innovation here is that the lenses mimic the action of the "fovea," a key physiological feature of the eyes of humans and eagles, that allows for for speedier image processing.
Continue reading "Tiny 3D-printed lenses will help robots see like eagles" »

Nice.
---
CAMBRIDGE, Mass. — Determining the exact configuration of proteins and other complex biological molecules is an important step toward understanding their functions, including how they bind with receptors in the body. But such imaging is difficult to do. It usually requires the molecules to be crystallized first so that X-ray diffraction techniques can be applied — and not all such molecules can be crystallized.
Now, a new method developed by researchers at MIT could lead to a way of producing high-resolution images of individual biomolecules without requiring crystallization, and it could even allow zoomed-in imaging of specific sites within the molecules. The technique could also be applied to imaging other kinds of materials, including two-dimensional materials and nanoparticles.
The findings are reported this week in the Proceedings of the National Academy of Sciences, in a paper by Paola Cappellaro, the Esther and Harold E. Edgerton Associate Professor of Nuclear Science and Engineering at MIT, and others at MIT and at the Singapore University of Technology and Design.
More on DARPA's Quantum Biosystem program "RadioBio"
During Phase 1, performers will be asked to theoretically model and simulate hypothesized electromagnetic signaling pathways and then experimentally test those theoretical predictions.
In Phase 2, the goal would be to independently develop test beds to replicate, confirm, and demonstrate the pathways modeled in Phase 1 and reveal design principles potentially relevant to biological or other applications aka can we enable human to human communication without a device.
---
ARLINGTON, Va. Defense Advanced Research Projects Agency (DARPA) officials launched a new program that seeks to establish if purposeful electromagnetic wave signaling between biological cells exists — and if evidence supports that it does — to determine what information is being transferred.
Continue reading "RadioBio research effort aims to find the role of electromagnetic signaling in biological systems" »

Humans won't survive on Mars for very long if they don't learn to grow their own food. That's why we need to answer the question: What, if anything, can grow on the red planet?
A two-year experiment on the International Space Station (ISS) gives us some hints. A species of green algae and photosynthesizing bacteria have survived their 450-day stay in outer space. All but one of the algae samples started growing after being returned to Earth.
The experiment was part of the Biology and Mars Experiment (BIOMEX) to understand to what extent terrestrial life can survive in space. It involved a series of pockets where hundreds of specimens of bacteria, fungi, lichens, algae, and mosses were exposed to conditions of near vacuum, temperatures between −4 °F (−20 °C) and 116 °F (47 °C), and a continuous blast of ultraviolet radiation.
Continue reading "An algae that survived two years in outer space may hold the secret to growing food on Mars" »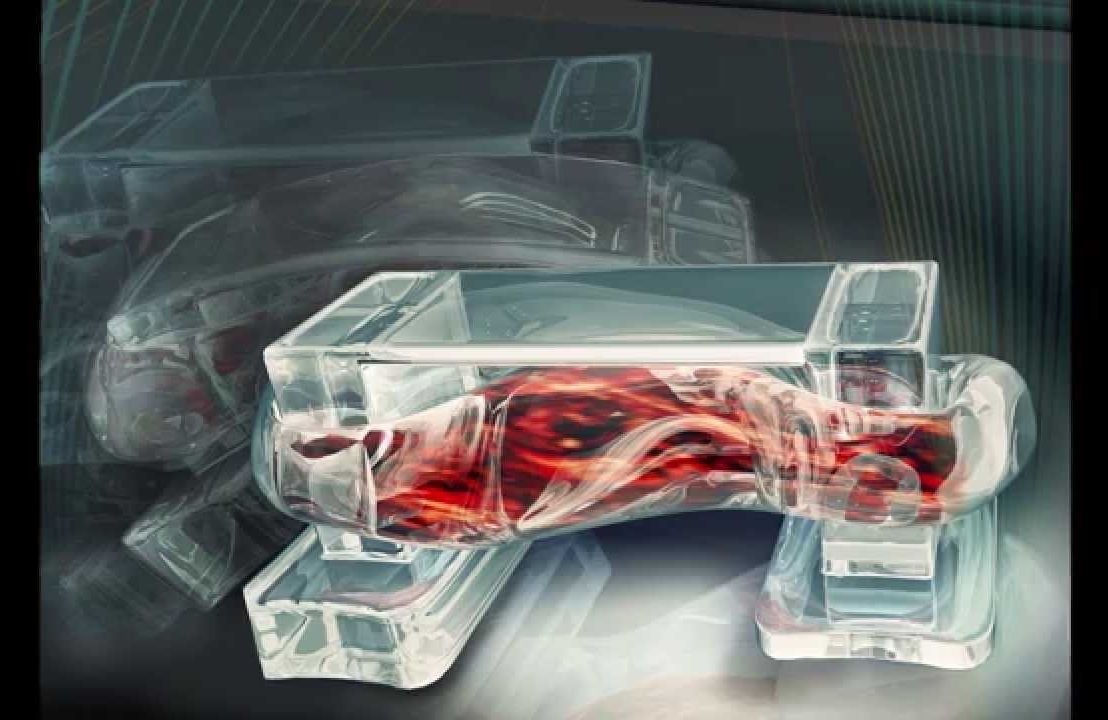 I see a Build a Bot Store Coming to replace those bear stores — lol.
---
Researchers can now create their own bots with a proven framework that uses 3D printing.
Continue reading "DIY-Bot: Scientists Share How to 'Make Your Own' New Generation Bio-Bots" »

Elon Musk says humans need to merge with machines to become a sort of cyborg. "Over time I think we will probably see a closer merger of biological intelligence and digital intelligence," Musk told an audience at the World Government Summit in Dubai, where he also launched Tesla in the United Arab Emirates (UAE).
"It's mostly about the bandwidth, the speed of the connection between your brain and the digital version of yourself, particularly output."
Musk explained what he meant by saying that computers can communicate at "a trillion bits per second", while humans, whose main communication method is typing with their fingers via a mobile device, can do about 10 bits per second.
Continue reading "Elon Musk says that humans must have a high bandwidth cyborg connection to computers to remain relevant in the age of Artificial Intelligence" »

Billionaire Elon Musk is known for his futuristic ideas and his latest suggestion might just save us from being irrelevant as artificial intelligence (AI) grows more prominent.
The Tesla and SpaceX CEO said on Monday that humans need to merge with machines to become a sort of cyborg.
"Over time I think we will probably see a closer merger of biological intelligence and digital intelligence," Musk told an audience at the World Government Summit in Dubai, where he also launched Tesla in the United Arab Emirates (UAE).
Continue reading "Elon Musk: Humans must merge with machines or become irrelevant in AI age" »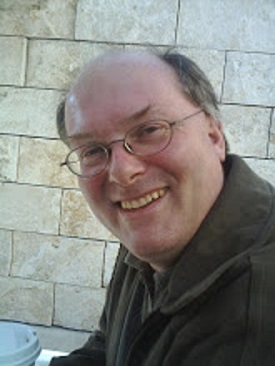 Early probes are one thing, but can we build a continuing presence among the stars, human or robotic? An evolutionary treatment of starflight sees it growing from a steadily expanding presence right here in our Solar System, the kind of infrastructure Alex Tolley examines in the essay below. How we get to a system-wide infrastructure is the challenge, one analyzed by a paper that sees artificial intelligence and 3D printing as key drivers leading to a rapidly expanding space economy. The subject is a natural for Tolley, who is co-author (with Brian McConnell) of A Design for a Reusable Water-Based Spacecraft Known as the Spacecoach (Springer, 2016). An ingenious solution to cheap transportation among the planets, the Spacecoach could readily be part of the equation as we bring assets available off-planet into our economy and deploy them for even deeper explorations. Alex is a lecturer in biology at the University of California, and has been a Centauri Dreams regular for as long as I can remember, one whose insights are often a touchstone for my own thinking.
By Alex Tolley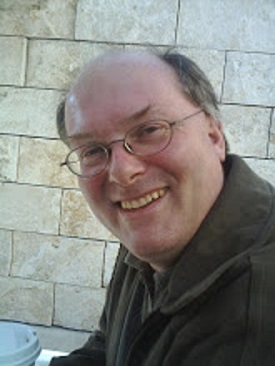 Continue reading "A Vision to Bootstrap the Solar System Economy" »