Archive for the 'biotech/medical' category
Since the early seventies, scientists have been developing brain-machine interfaces; the main application being the use of neural prosthesis in paralyzed patients or amputees. A prosthetic limb directly controlled by brain activity can partially recover the lost motor function. This is achieved by decoding neuronal activity recorded with electrodes and translating it into robotic movements. Such systems however have limited precision due to the absence of sensory feedback from the artificial limb. Neuroscientists at the University of Geneva (UNIGE), Switzerland, asked whether it was possible to transmit this missing sensation back to the brain by stimulating neural activity in the cortex. They discovered that not only was it possible to create an artificial sensation of neuroprosthetic movements, but that the underlying learning process occurs very rapidly. These findings, published in the scientific journal Neuron, were obtained by resorting to modern imaging and optical stimulation tools, offering an innovative alternative to the classical electrode approach.
Motor function is at the heart of all behavior and allows us to interact with the world. Therefore, replacing a lost limb with a robotic prosthesis is the subject of much research, yet successful outcomes are rare. Why is that? Until this moment, brain-machine interfaces are operated by relying largely on visual perception: the robotic arm is controlled by looking at it. The direct flow of information between the brain and the machine remains thus unidirectional. However, movement perception is not only based on vision but mostly on proprioception, the sensation of where the limb is located in space. "We have therefore asked whether it was possible to establish a bidirectional communication in a brain-machine interface: to simultaneously read out neural activity, translate it into prosthetic movement and reinject sensory feedback of this movement back in the brain", explains Daniel Huber, professor in the Department of Basic Neurosciences of the Faculty of Medicine at UNIGE.
Providing artificial sensations of prosthetic movements.
Continue reading "Brain-machine interfaces: Bidirectional communication at last" »

Need a new excuse for not working too late and or studying to hard well you have one as it can create brain damage.
---
The only organ in our body that 'thinks' is often the one we think the least about.
Our brain is the single most important organ in our body, controlling everything we do, from breathing, walking, eating, sleeping, etc. It's the central processor for all our bodily functions, the part that interprets what we see and hear, smell and taste, and even a place where the chemical reaction associated with love occurs.
Continue reading "10 Dangerous Brain-Damaging Habits to Stop Immediately" »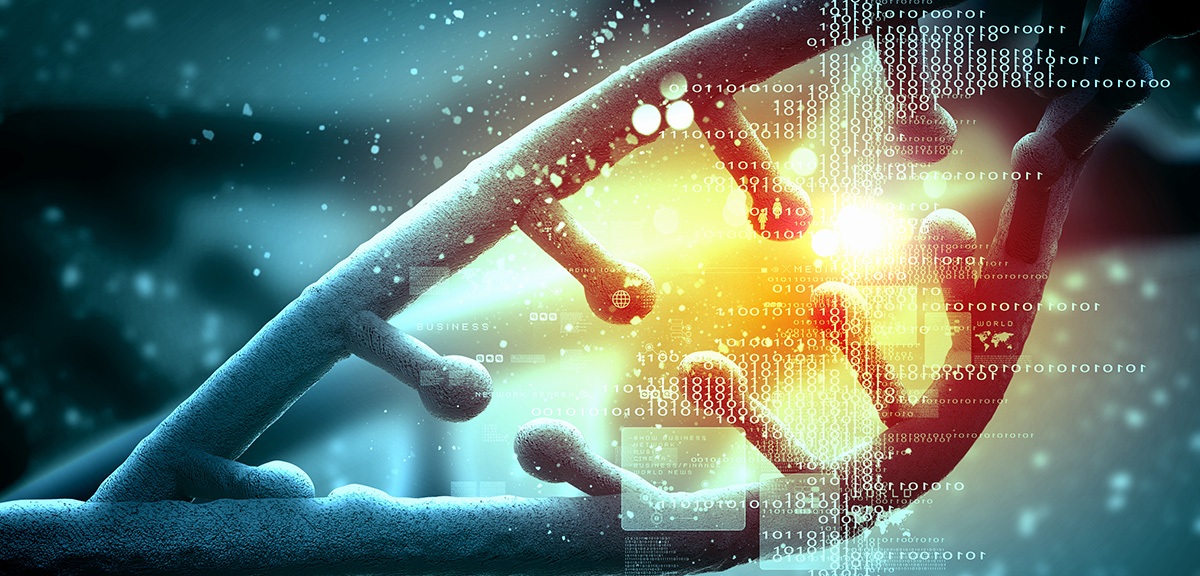 Sorry, you're way, way too late as that genie is already in the hands to so many (good and bad) if we were going to control this; were over 2 years too late.
---
Gene editing could create pest-resistant crops, but it could also create new organisms that threaten humans, according to IARPA.
Read more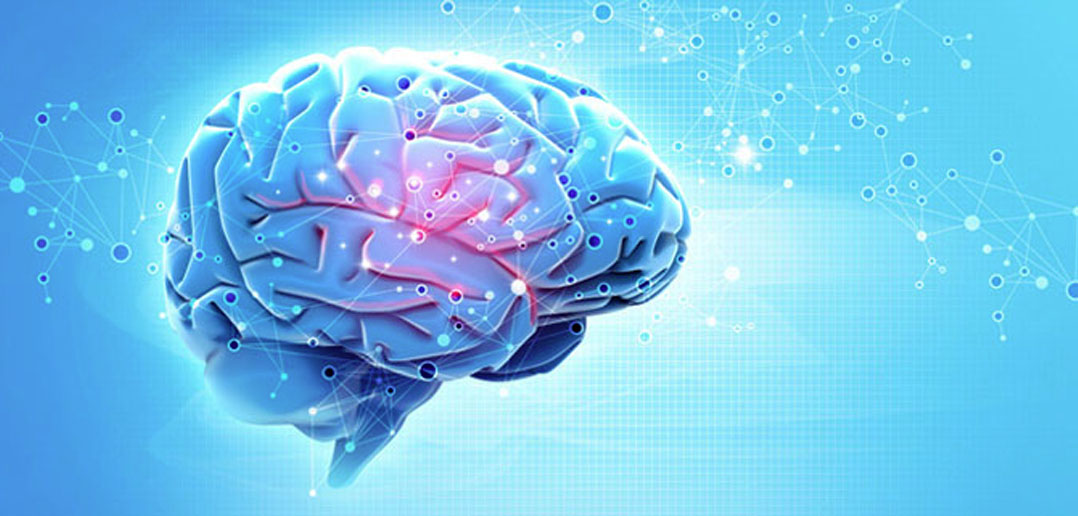 Researchers at Yale University have discovered that the brain is capable of making fructose – a simple sugar, usually found in fruit, vegetables and honey.
Not all sugars are equal. Glucose is a simple sugar that provides energy for the cells in your body. Fructose has a less important physiological role and has been repeatedly linked to the development of obesity and type 2 diabetes. When there is excess glucose the processes that break it down can become saturated, so the body converts glucose into fructose instead, using a process known as the "polyol pathway", a chemical reaction involved in diabetic complications. The researchers at Yale reported in the journal, JCI Insight, that the brain uses the polyol pathway to produce fructose in the brain.
Read more
Now this is what I am talking about when brain stimulation can treat disease and disorders were often better off.
---
LONDON: A small study in 16 people with severe anorexia has found that implanting stimulation electrodes into the brains of patients could ease their anxiety and help them gain weight.
Researchers found that in extreme cases of the eating disorder, the technique — known as deep brain stimulation (DBS) — swiftly helped many of those studied reduce symptoms of either anxiety or depression, and improved their quality of life.
Continue reading "Scientists test deep brain stimulation as potential anorexia therapy" »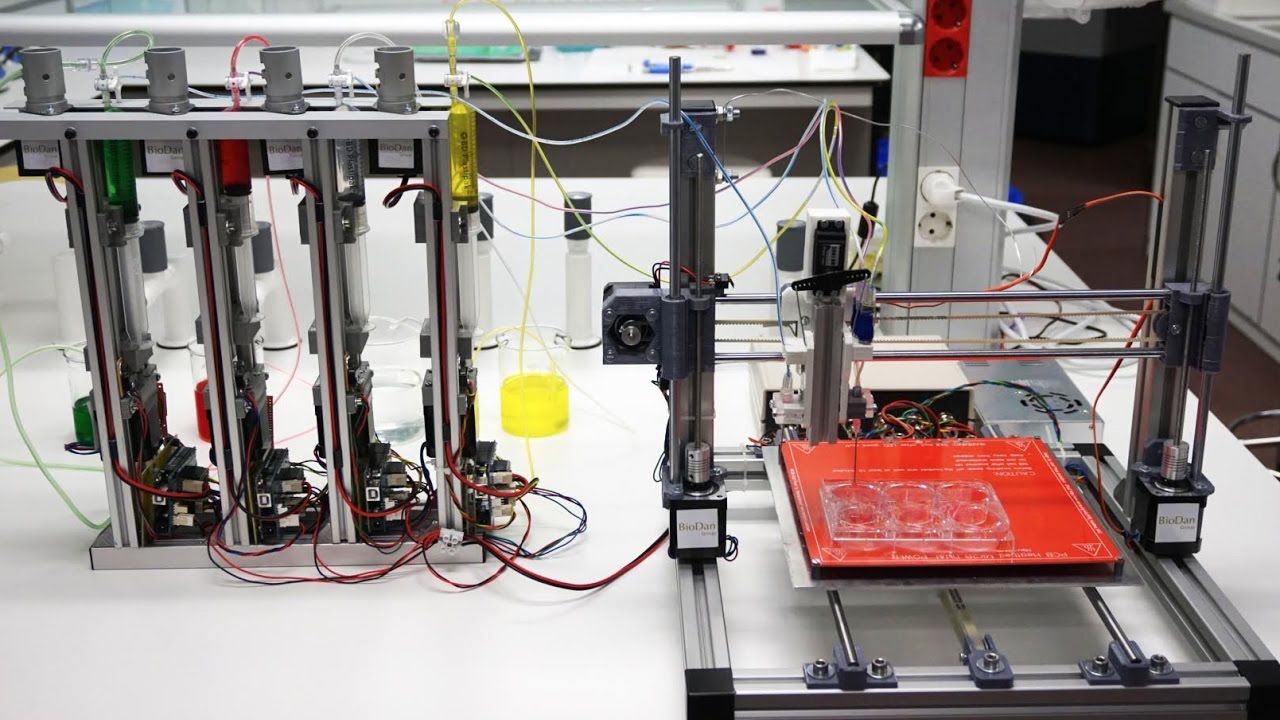 Scientists from the Universidad Carlos III de Madrid (UC3M), CIEMAT (Center for Energy, Environmental and Technological Research), Hospital General Universitario Gregorio Marañón, in collaboration with the firm BioDan Group, have presented a prototype for a 3D bioprinter that can create totally functional human skin. This skin is adequate for transplanting to patients or for use in research or the testing of cosmetic, chemical, and pharmaceutical products.
This research has recently been published in the electronic version of the scientific journal Biofabrication. In this article, the team of researchers has demonstrated, for the first time, that, using the new 3D printing technology, it is possible to produce proper human skin. One of the authors, José Luis Jorcano, professor in UC3M's department of Bioengineering and Aerospace Engineering and head of the Mixed Unit CIEMAT/UC3M in Biomedical Engineering, points out that this skin "can be transplanted to patients or used in business settings to test chemical products, cosmetics or pharmaceutical products in quantities and with timetables and prices that are compatible with these uses."
Continue reading "Bioprinter makes fully functional human skin" »

A new study from the IrsiCaixa AIDS Research Institute in Barcelona, Spain has found a vaccine that has 'functionally cured' five HIV patients. It could prevent the need to take antiretroivral drugs again.
Read more
On 10 February 2017, the London-based charity Cancer Research UK announced that a team of molecular biologists, astronomers and game designers would receive up to £20 million (US$25 million) over the next five years to develop its interactive virtual-reality map of breast cancers. Currently there are animations for tumor that allow virtual flew throughs. However, they are mock-up. The real models will include data on the expression of thousands of genes and dozens of proteins in each cell of a tumor. The hope is that this spatial and functional detail could reveal more about the factors that influence a tumor's response to treatment.
The project is just one of a string that aims to build a new generation of cell atlases: maps of organs or tumors that describe location and make-up of each cell in painstaking detail.
Cancer Research UK awarded another team up to £16 million to make a similar tumor map that will focus on metabolites and proteins. Later this year, the US National Institute of Mental Health will announce the winners of grants to map mouse brains in extraordinary molecular detail. And on 23–24 February, researchers will gather at Stanford University in California to continue planning the Human Cell Atlas, an as-yet-unfunded effort to map every cell in the human body.
Continue reading "Making 3D maps of every cell in the human body" »

Hibernation used in conjunction with radiotherapy could be the key to fighting cancer in the future, according to new research.
Putting cancer patients into a hibernation-like 'deep sleep' state could hypothetically slow down their bodily functions and halt the spread of tumours inside their tissues, while also increasing the body's resistance to radiation, scientists suggest.
The experimental treatment – which is still many years away from being attempted in humans – might sound like science fiction, but does have some grounding in reality.
Continue reading "Scientists Say Induced Hibernation Could Help Us Fight Cancer in the Future" »