Latest posts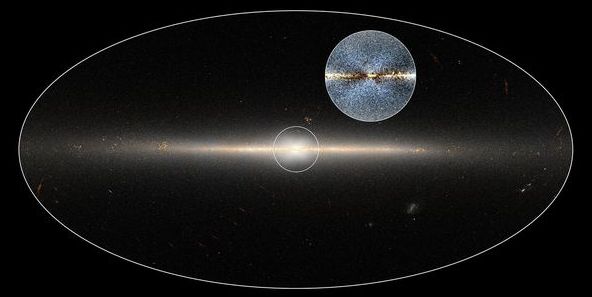 X literally marks the spot in the center of the Milky Way, a phenomenon that offers clues about the galaxy's formation.
July 11, 2016 — SENS Research Foundation today announced its Project|21 campaign to secure $50 million in private support from individual donors, foundations, and corporations. The goal of Project|21 is for SRF to partner with a new generation of visionary philanthropists, build the Rejuvenation Biotechnology industry, and bridge the most challenging gulf between research and treatment by enabling human clinical trials by 2021.
Aubrey de Grey, founder and chief science officer of SENS Research Foundation said, "Ending aging will require large-scale investment to flow into a globally-recognized industry for rejuvenation biotechnology. Since we began in 2009, SENS Research Foundation has been putting all the pieces in place — core research groups, key players, shared knowledge, underlying tools — for the creation of this industry. The key programs funded by Project|21 can create an environment where the first damage repair interventions addressing specific age-related diseases will be brought to human clinical trials within five years."
The programs funded under Project|21 focus on three major barriers to the development of truly effective rejuvenation therapies. First, funding to convert promising basic research programs into solid investment candidates remains far too scarce. Second, there are too few opportunities for dynamic collaborations with mainstream regenerative medicine. Finally, there is little understanding of the regulatory pathways and clinical infrastructure these technologies will require. Project|21 addresses these three areas by creating a $15 million bridge fund to support promising early stage technologies; a center of excellence to deliver better opportunities for collaborative development of early stage programs; and a Rejuvenation Biotechnology Alliance Program to address challenges in regulation, manufacturing, and investment.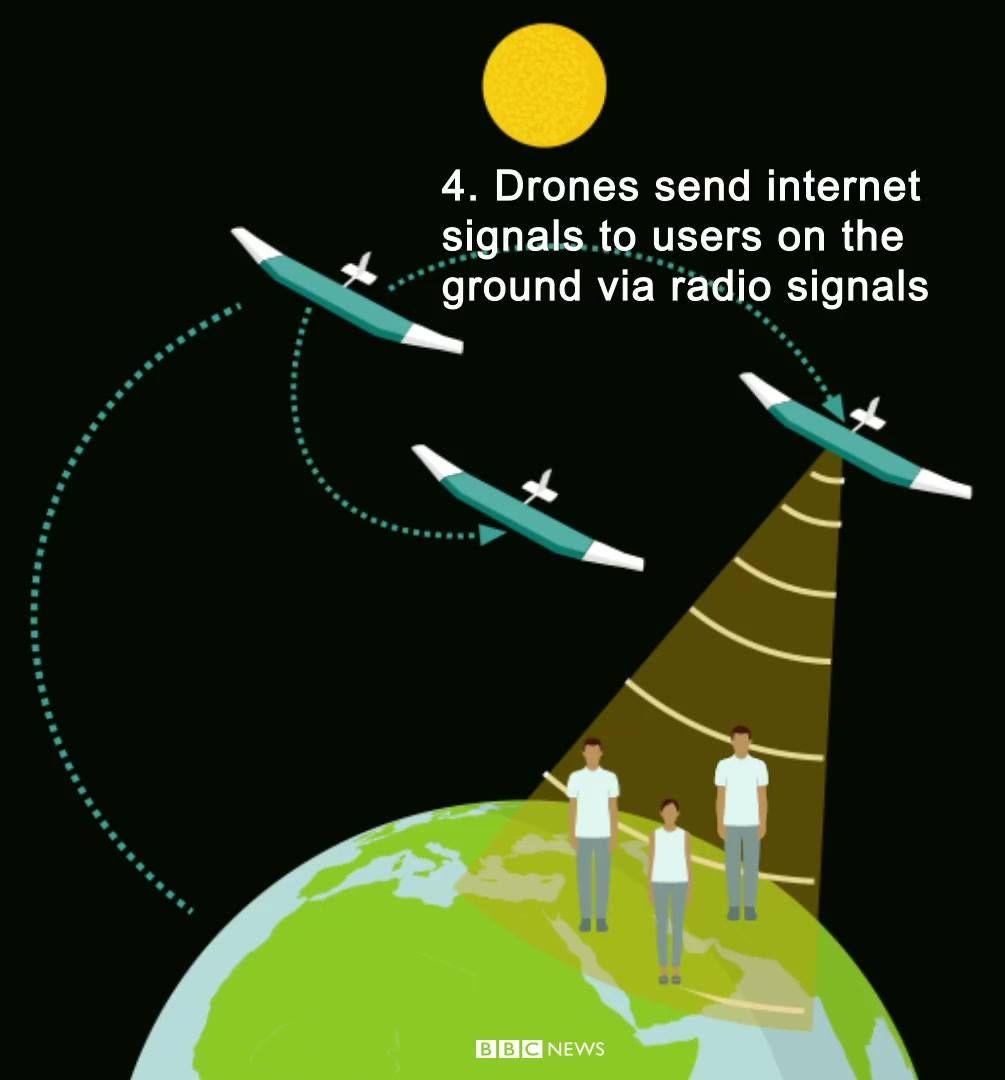 Facebook plans to use solar-powered drones to extend internet access to remote parts of the planet.
Read the latest on these ambitious plans: http://bbc.in/29WgEvF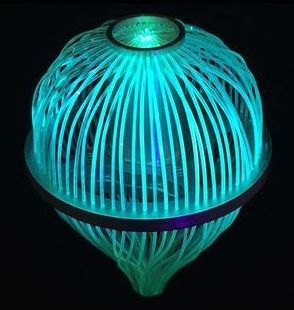 So far the system can be used to receive signals carrying data at rates of up to 2.1 gigabits per second, though the team claims it could go faster if it were built to absorb infrared, rather than blue, light.
It's worth pointing out that this isn't the first piece of hardware to emerge from the Connectivity Lab. Famously, it's been working on a solar-powered drone to deliver Internet access. That particular project is progressing slowly, though, so despite the fact that the team behind the new laser device plans to test it in a real-world setting, there's likely still much development ahead before it's used widely.
The social network is, however, busy pursuing plenty of other projects to take data to the sticks. Most notably, its Telecom Infra Project will use open-source cellular networks to achieve similar results. That way, you see, anyone will be able to sign up on Facebook.
Continue reading "Facebook plans to beam fast Internet to remote areas using lasers" »

Have you wondered how Facebook might offer high-speed internet access using lasers? The company's Connectivity Lab is happy to show you. It just published a research paper explaining laser beam technology can deliver up to 2Gbps to remote places. The trick, it says, is to use fluorescent optical fibers to collect the light instead of relying on traditional optics. Since the fibers don't emit the same color that they're absorbing, you can shine a brighter light at them (similar to a solar concentrator) and manage an extremely quick turnaround time of under 2 nanoseconds. Combine that with multi-stream data encoding and you get the ample bandwidth that's normally reserved for WiFi and wired networks.
Facebook says it's "investigating the feasibility" of shipping laser internet hardware based on this technology, but that may be more realistic than you think. The social network managed this feat using readily available materials that weren't even meant for the purpose. It's hoping that other organizations will craft optimized materials that are better-suited, and notes that an infrared-based system might hit speeds of up to 10Gbps. As important as Facebook's findings might be, they're only just the beginning.
Google announced on Wednesday that it has been using a DeepMind-built AI system to control certain parts of its power-hungry data centres over the last few months as it looks to make its vast server farms more environmentally friendly.
Last year, a Greenpeace report predicted that the electricity consumption of data centres is set to account for 12% of global electricity consumption by 2017 and companies like Google, Amazon, Facebook and Apple have some of the biggest data centres in the world.
Google said it has been able to reduce the energy consumption of its data centre cooling units — used to stop Google's self-built servers from overheating — by as much as 40% with the help of a DeepMind AI system.
Continue reading "Google is using DeepMind's AI to slash its enormous electricity bill" »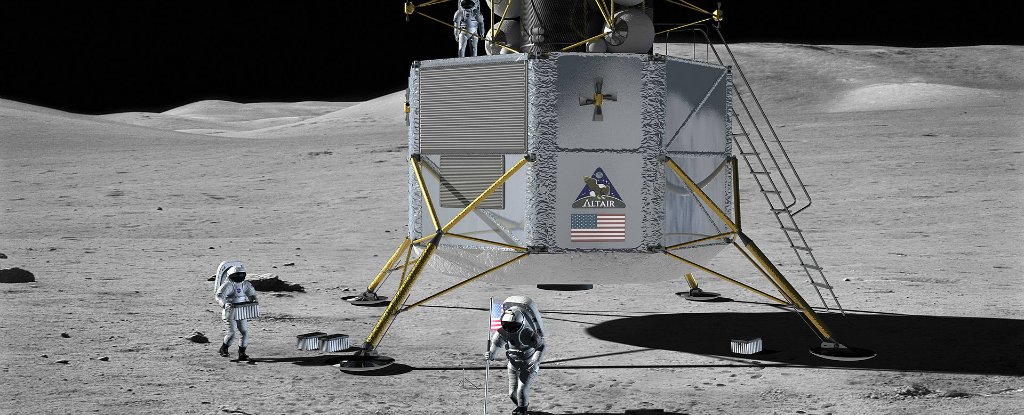 It was 47 years ago that NASA won the space race against the Soviet Union, and Apollo 11 astronauts first walked on the Moon.
And now American companies have pitched a series of new plans that would see the country finally return to the lunar surface… this time, alongside the Russians.
The collaboration between the two countries isn't entirely surprising — Russia and America have been working together in space since their association on the International Space Station (ISS) first began in 1993.
Continue reading "The US and Russia are making plans to return to the Moon together" »

Data from 1,200 brain scans performed as part of the Human Connectome Project allowed researchers to unveil the brain's hidden geography.
The team is now embarking on its most ambitious project yet, a wide-reaching virtual reality network called Project Sansar that is, in many ways, aiming to become a new layer of reality that gives individuals and businesses a space to experiment with VR environments for their first time.
I had the chance to sit down for a demo of Sansar with Linden Lab CEO Ebbe Altberg this past week and take an early look into some of the platform's first environments.
Traversing the worlds of Sansar and chatting with my guide, Linden Lab VP of Product Bjorn Laurin, was a mostly seamless experience but still an oddly unsettling one. It's not that anything was particularly creepy about the place I was viewing through an Oculus Rift headset. Sansar is visually placid and often beautiful, but it's also startlingly scalable and boundless. Scale is something that's often taken for granted in an age of video game epics like Skyrim and GTAV, but when every horizon you see through your own point-of-view is conquerable, you're left to either feel very bold or very lost.
Continue reading "How Heidi Klum fooled the Internet into thinking her new ad is a Sia video" »