Latest posts
Click on photo to start video.
This startup is trying to take down the diamond industry with Leonardo DiCaprio.
Private spaceflight company Blue Origin, helmed by Amazon founder Jeff Bezos, says it has landed its main rocket, New Shepard, back on Earth after launch. That would make it the first rocket ever to have gently landed and remained intact after taking off into space. It also means that Blue Origin has beaten SpaceX in the race to make the first reusable rocket; the Elon Musk-led space venture has been trying to soft-land its main rocket, the Falcon 9, for the past year.
To commemorate the landing, Bezos tweeted for the first time since setting up his Twitter account seven years ago.
By 2030 solar energy will have the capacity to meet all of our energy needs. The production of food and clean water will also be revolutionized.
Kurzweil believes solar energy could satisfy 100% our power needs. — CNN
If we could capture one part in ten thousand of the sunlight that falls on the Earth we could meet 100% of our energy needs, using this renewable and environmentally friendly source.
As we apply new molecular scale technologies to solar panels, the cost per watt is coming down rapidly. Already Deutsche Bank, in a recent report, wrote "The cost of unsubsidized solar power is about the same as the cost of electricity from the grid in India and Italy. By 2014 even more countries will achieve solar 'grid parity.'"
Continue reading "Ray Kurzweil: This is your future" »
Sub-orbital only, but still very nice.
---
A big milestone.
A team led by MIT Professor Russ Tedrake has been selected by NASA to develop algorithms for the 6-foot-tall "Valkyrie" robot in support of future space travel to Mars and beyond.
A few weeks ago, I wrote about Ray Kurzweil's wild prediction that in the 2030s, nanobots will connect our brains to the cloud, merging biology with the digital world.
Let's talk about what's happening today.
Over the past few decades, billions of dollars have been poured into three areas of research: neuroprosthetics, brain-computer interfaces and optogenetics.
Visit: www.technologyvista.com
The Russians are studying how to save the passenger aircraft before falling!
Visit: www.technologyvista.com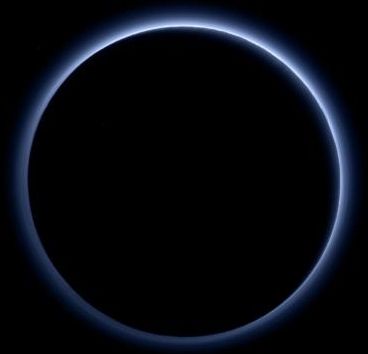 With its nitrogen-dominated atmosphere and water-rich icy surface, Pluto seems much more hospitable than even the most sanguine planetary scientists would have wagered a decade ago. But could it ever play host to an Antarctic-styled research station?
That is, as a base to routinely house researcher/astronauts out to give humans a foothold in the outer reaches of our solar system?
"The notion of a Pluto base figures prominently in the anime 'Star Blazers' from my childhood, so it'd be wonderful if there were a good reason for it," said Gerard van Belle, a research astronomer at Lowell Observatory in Flagstaff, Az., where Clyde Tombaugh discovered the diminutive dwarf planet some 85 years ago.