Latest posts
Click on photo to start video.
This invention has the potential to provide clean water, electricity, and internet access to millions of people in need.
Google has had a penchant for far out tech that never reaches the market. Here's the latest.
A video of a fully bendable smartphone with a graphene touch display debuts at a Chinese trade show.
A Chinese company just showed off a fully bendable smartphone with a graphene screen during a trade show at Nanping International Conventional Center in Chongqing. Videos of the incredibly flexible phone are making the rounds, and no wonder, as it looks rather impressive.
Continue reading "This Bendable Smartphone Has A Screen Made of Graphene" »

The result is a compact accelerator that is not much larger than the laser used to create the plasma. That means that a laser plasma accelerator can be housed in a small building, rather than stretching over hundreds of metres or even several kilometres.
High-quality beam
While laser plasma accelerators exist at several laboratories around the world, EuPRAXIA steering-committee member Carsten Welsch says that "no infrastructure exists where the quality of the accelerated beam satisfies the requirements of industry". Welsch, who is at the UK's Cockcroft Institute of Accelerator Science and Technology, adds that "creating such a facility would be a major breakthrough and would attract users from many different sectors".
Continue reading "Consortium sets out to build European laser plasma accelerator" »

After the original Video has been blocked in Germany due to music copyright infringement, here is our new version of the video about the crowning-campaign on May 1st, 2009, in Lörrach concerning the topic "basic income".
"If everyone were his own king, nobody would need to be ruled by someone else." (Michael Sennhauser, Swiss Radio DRS)
A genetic therapy has improved the vision of patients who would otherwise have gone blind.
A clinical study by British scientists has shown that the improvement is long-lasting and so the therapy is suitable to be offered as a treatment.
The researchers will apply for approval to begin trials to treat more common forms of blindness next year.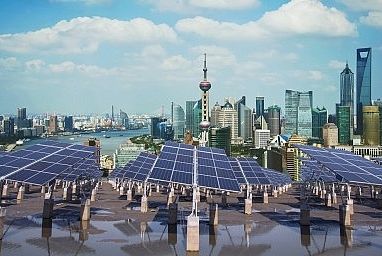 Nice
---
Mark L. Clifford on China, renewable energy, and economic growth.
By young china watchers for the diplomat.
LeEco is known as the "Netflix of China" due to its very popular video streaming service, but the conglomerate also has interests in a much wider range of sectors including smartphones, TVs and electric vehicles.
Ding Lei, LeEco's auto chief and a former top official at General Motors' China venture with SAIC Motor, says part of LeEco's advantage in tomorrow's auto industry is that it carries no baggage from today's.
This, the man said, is the future of cars, and the Chinese consumer electronics company LeEco is going to make that future a reality.
Continue reading "China's Jia Yueting intends to outmuscle Musk — Taking on Tesla" »

Luv this.
---
He too wears a golden robe and sings chants.
Continue reading "Robot monk helps spread Buddhism in China" »