Lifeboat Foundation funds flying 3D-printed classroom cubesats on Perlan II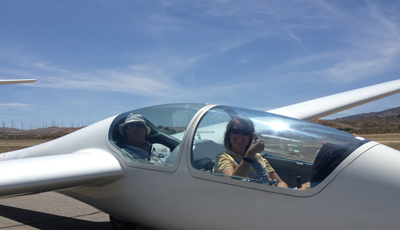 Abstract
Teachers in Space, Inc. and Lifeboat Foundation fly latest 3D-printed classroom dubesats on Perlan II
Story
Minden, Nevada – April 16, 2018 –
Teachers in Space
, Inc. (TIS), the leading provider of affordable flight experiment opportunities for classrooms, will use a grant from the Lifeboat Foundation to fly three new classroom experiments on the Perlan II stratospheric glider in May.
Teachers in Space have developed a standardized 3D printed housing fitted with a customizable processor, data storage, sensors, and batteries for flying educational payloads. Early versions of the equipment have been used for student science payloads aboard high altitude balloons and inside the Perlan II stratospheric glider. Perlan pilot Jim Payne set the World Record for manned glider altitude in September 2017 while carrying a TIS experiment from a school in Connecticut.
A NASA Flight Opportunities grant awarded late 2017 enabled TIS to modify their classroom flight experiment platform for integration aboard Blue Origin's New Shepard suborbital spaceship while maintaining compatibility with the Perlan glider. The additional award from the Lifeboat Foundation, made in December 2017, enables TIS to send two experienced Flight Experiments instructors to the Minden NV airport from Thursday 3 to Tuesday 8 May to test the redesigned experiment equipment on May flights of Perlan II and to visit local schools on request.
The experiments flying with Perlan in May are from the Ashford School in Connecticut (dual geiger counter radiation level testing), Cazenovia School in New York (effects of radiation on plant seeds), and Oregon Museum of Science and Industry (marshmallows at high altitude / low pressure).
Learn details
of these and of experiments flown in previous years.
TIS Vice President James Kuhl of Syracuse NY and Balloon Mission Director Chris Murphy of Gloversville NY will be available on request to visit schools in the Minden and Reno NV areas between Friday 4 and Monday 7 May 2018 to explain Teachers in Space's classroom flight experiment opportunities and demonstrate the experiments which will fly with Perlan. Write to
[email protected]
or call 646-490-5576 to schedule a visit.
Read
Glider Project to Fly at the Edge of Space and Serve as an Experimental Platform for Schools
.
####
About Lifeboat Foundation
The Lifeboat Foundation is a nonprofit nongovernmental organization dedicated to encouraging scientific advancements while helping humanity survive existential risks and possible misuse of increasingly powerful technologies, including genetic engineering, nanotechnology, and robotics/AI, as we move towards a technological singularity.
Contacts:
Lifeboat Foundation News Office
1468 James Rd
Gardnerville, NV 89460, USA
+1 (512) 548-6425
[email protected]