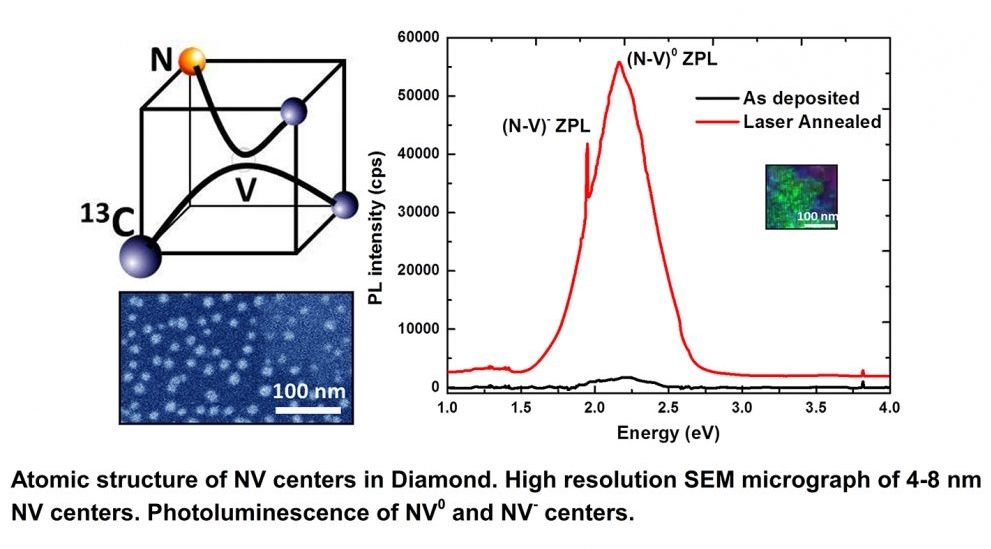 Researchers at North Carolina State University have developed a new technique for creating NV-doped single-crystal nanodiamonds, only four to eight nanometers wide, which could serve as components in room-temperature quantum computing technologies. These doped nanodiamonds also hold promise for use in single-photon sensors and nontoxic, fluorescent biomarkers.
Currently, computers use binary logic, in which each binary unit — or bit — is in one of two states: 1 or 0. Quantum computing makes use of superposition and entanglement, allowing the creation of quantum bits — or qubits — which can have a vast number of possible states. Quantum computing has the potential to significantly increase computing power and speed.
A number of options have been explored for creating quantum computing systems, including the use of diamonds that have "nitrogen-vacancy" centers. That's where this research comes in.
Continue reading "New technique for creating NV-doped nanodiamonds may be boost for quantum computing" »