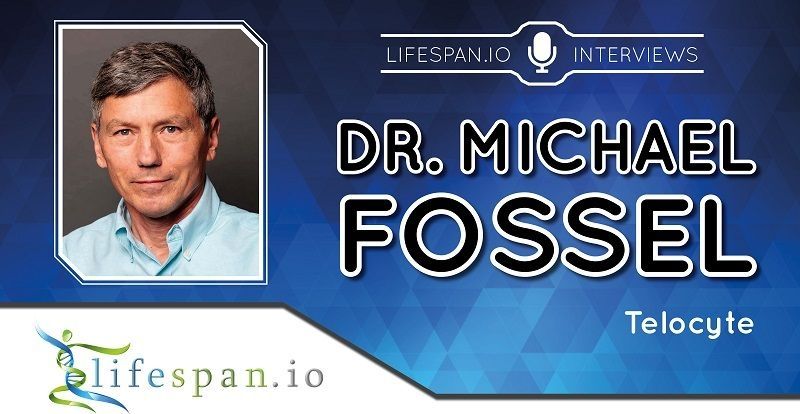 Today, we have part one of a two-part interview with Dr. Michael Fossel, the driving force behind Telocyte, a new company focused on telomerase therapy for various diseases, and a strong advocate of telomerase therapy to treat human disease over the past three decades.
I interviewed Dr. Fossel as an individual thought leader in this field and not in his role representing Telocyte, so the opinions stated here are purely his own.
Born in 1950, Michael Fossel grew up in New York and lived in London, Palo Alto, San Francisco, Portland, and Denver. He graduated cum laude from Phillips Exeter Academy, received a joint B.A. and M.A. in psychology in four years from Wesleyan University in Connecticut, and, after completing a Ph.D. in neurobiology at Stanford University in 1978, went on to finish his M.D. at Stanford Medical School in two and a half years. He was awarded a National Science Foundation Fellowship and taught at Stanford University, where he began studying aging with an emphasis on premature aging syndromes. Dr. Fossel was a Clinical Professor of Medicine at Michigan State University for almost three decades and taught the Biology of Aging at Grand Valley State University.
Read more