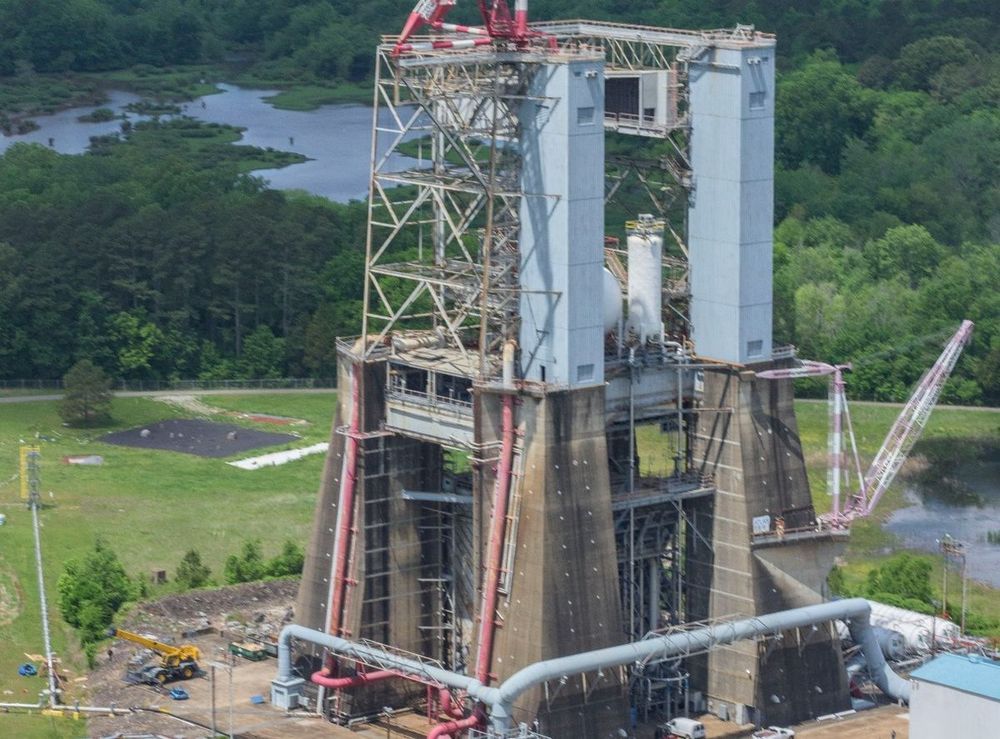 One of Huntsville's historic Apollo engine test stands is coming back to life under an agreement between NASA and Jeff Bezos' Blue Origin space company.
NASA announced Wednesday it has signed an agreement to let Blue Origin use Marshall Test Stand 4670 to test its BE-3U and BE-4 rocket engines. The BE-4 has been selected to power United Launch Alliance's new Vulcan rocket and Blue's New Glenn rocket.
Both rockets are being built to power new boosters for America's three key space markets: NASA, commercial companies like ULA and national security customers such as the Air Force.
Continue reading "It's official: Blue Origin will bring rocket engine tests back to Huntsville" »