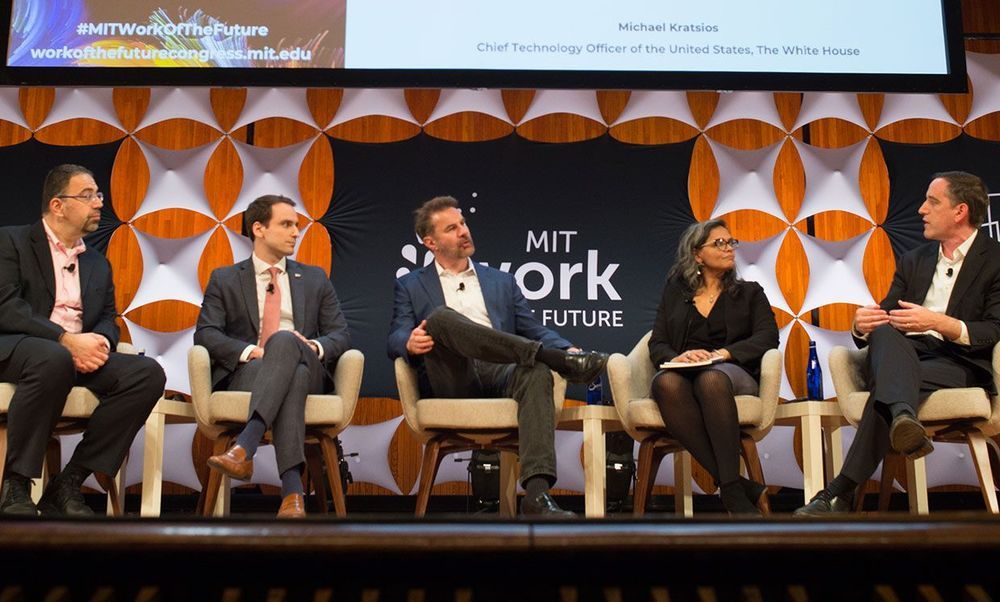 This week at MIT, academics and industry officials compared notes, studies, and predictions about AI and the future of work. During the discussions, an insurance company executive shared details about one AI program that rolled out at his firm earlier this year. A chatbot the company introduced, the executive said, now handles 150,000 calls per month.
Later in the day, a panelist—David Fanning, founder of PBS's Frontline—remarked that this statistic is emblematic of broader fears he saw when reporting a new Frontline documentary about AI. "People are scared," Fanning said of the public's AI anxiety.
Fanning was part of a daylong symposium about AI's economic consequences—good, bad, and otherwise— convened by MIT's Task Force on the Work of the Future.