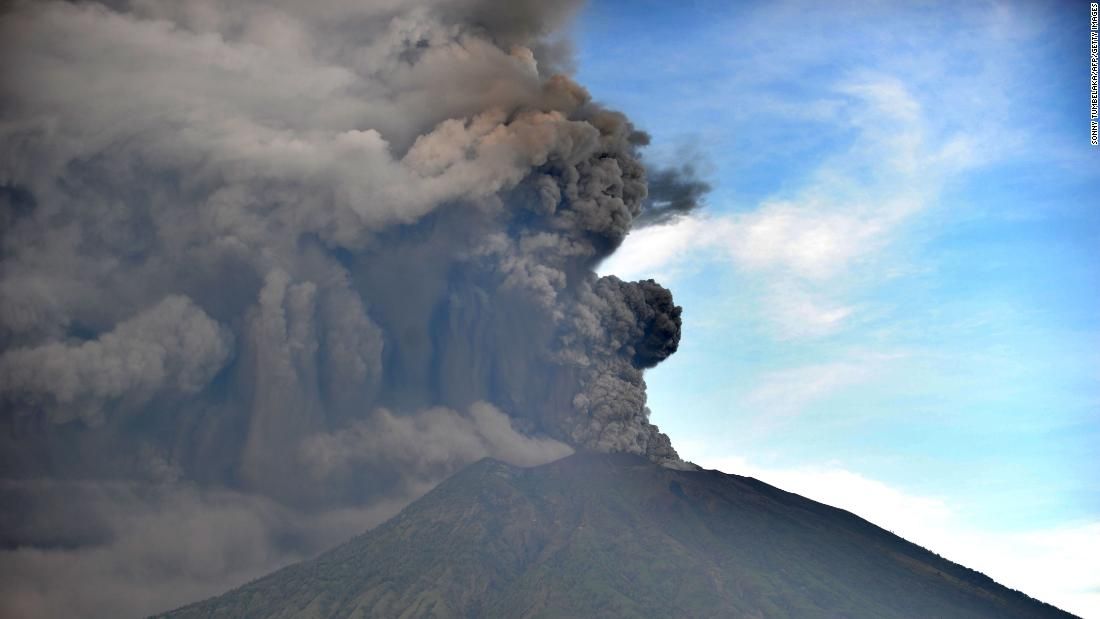 This one and one in iceland! wow!
---
Volcanic eruptions on the Indonesian resort island of Bali have prompted officials to cancel flights and move about 24,000 residents out of the way as a thick ash cloud from Mount Agung, thousands of meters high, drifts east and southeast along the archipelago.
Residents were evacuated from 224 points around the island while Lombok International Airport on Pulau Lombok, the island due east of Bali, has closed temporarily, said Ari Ahsan, spokesman for Ngurah Rai International Airport in Bali.
Continue reading "Bali volcano shuts down flights, sends residents scurrying to safety" »