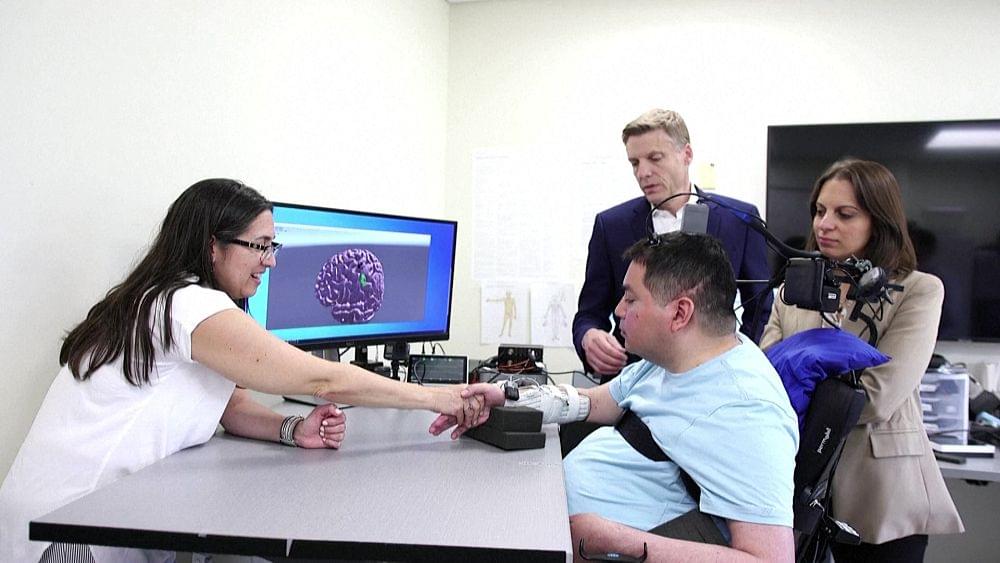 In a world first, a quadriplegic man in the United States has regained touch and movement after surgeons successfully implanted microchips into his brain.
AI is then used to read, interpret and translate his thoughts into action.
Keith Thomas, 45, broke his neck in an accident and became paralysed from his chest down.
Continue reading "AI-powered brain implants restore touch and movement to paralysed man" »