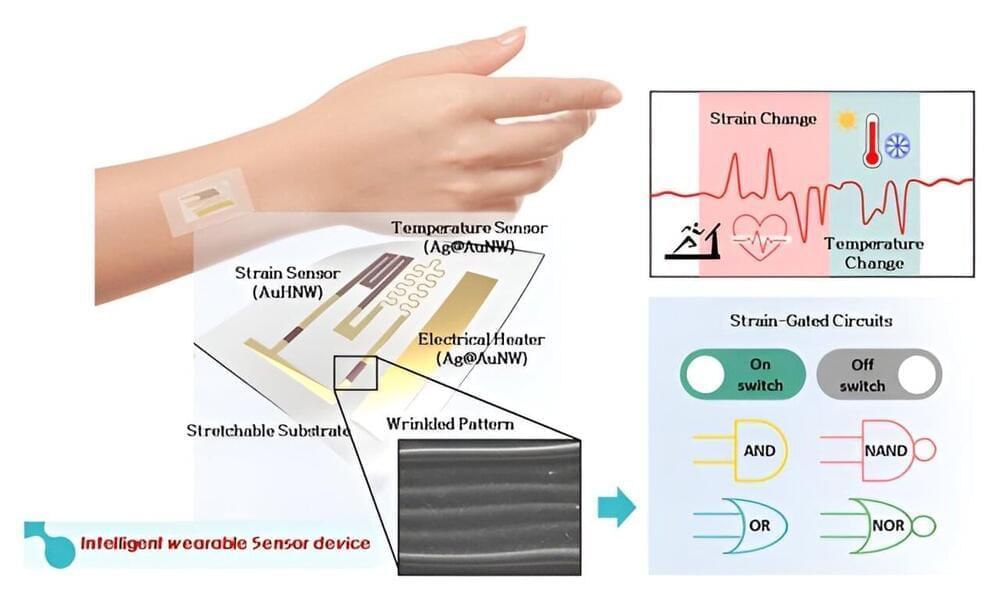 A research team led by Professor Sei Kwang Hahn and Dr. Tae Yeon Kim from the Department of Materials Science and Engineering at Pohang University of Science and Technology (POSTECH) used gold nanowires to develop an integrated wearable sensor device that effectively measures and processes two bio-signals simultaneously. Their research findings were featured in Advanced Materials.
Wearable devices, available in various forms like attachments and patches, play a pivotal role in detecting physical, chemical, and electrophysiological signals for disease diagnosis and management. Recent strides in research focus on devising wearables capable of measuring multiple bio-signals concurrently.
However, a major challenge has been the disparate materials needed for each signal measurement, leading to interface damage, complex fabrication, and reduced device stability. Additionally, these varied signal analyses require further signal processing systems and algorithms.