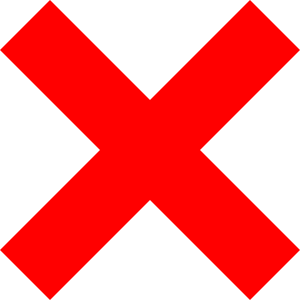 The answer to this question matters only to the degree with which the name of a movement or discipline affects how popular it becomes. While the actual meat of the movement or discipline itself matters more than anything else, I think a title can still have a non-negligible impact on how large an audience it is likely to reach. A title still matters insofar it determines whether or not the reader actually takes a look at the material underlying it — the real meat of the movement, discipline, study or what have you. A title may even be a larger determining factor in regard to whether the reader continues reading than the material itself is. If a title doesn't catch a reader's eye or pique their interest, or if it fails to effectively give a readily-recognizable indication of what it is meant to represent, then it's likely that readers or viewers won't even consider whether to continue reading on so as to discover for themselves the meat underlying the masthead. If a title doesn't give a clear indication of the material it stands for, then most will simply pass over it. We come across too much material too regularly to read every article behind every ambiguous title we're not sure what to make of.
Existential Risk is the far more prominent term, and this prominence would in itself bias the term toward being the best choice in regard to maintaining and gaining popularity and awareness, were we to leave all other aspects unconsidered. It is certainly the most predominant term, especially in the academic material the field has thus-far produced. And in no way do I advocate disowning it; this would risk the literature and material already associated with the term falling out of view. But there's no reason articles, essays and papers can't use other potential monikers, for their own set of connotations, while still harkening back to and citing material that uses the designation "Existential Risk" to prevent that.
Existential Risk does have the advantage of including not only outright extinction risks, but also risks that have the potential to "drastically curtail [Humanity's] potential". Nick Bostrom's definition of existential risk encompasses not only scenarios involving the complete extinction of humanity, but ones in which the developmental trajectory of Humanity is "drastically curtailed". In his 2012 paper Existential Risk Prevention as Global Priority [Global Policy, Vol 4, Issue 1 (2013): 15–31] he outlines a classification scheme for various types of existential risk: human extinction, permanent stagnation, flawed realization, and subsequent ruination. The definitions he gives for each class of scenario are summarized in the following table, taken from page 19 of Global Policy, Vol 4, Issue 1 (2013), © 2013 University of Durham and John Wiley & Sons, Ltd.

Source: Global Policy, Vol 4, Issue 1 (2013): 19. © 2013 University of Durham and John Wiley & Sons, Ltd.
Thus we see that Bostrom's definition of Existential Risk encompasses scenarios where Humanity doesn't go extinct. So too, in his seminal 2002 paper Existential Risks: Analyzing Human Extinction Scenarios and Related Hazards [Journal of Evolution and Technology, Vol. 9, No. 1 (2002). (First version: 2001)], where he develops a classification scheme for Existential Risk based on its scope and its intensity. In this paper he gives the following taxonomic scheme for existential risk:
"Bangs – Earth-originating intelligent life goes extinct in relatively sudden disaster resulting from either an accident or a deliberate act of destruction.
Crunches – The potential of humankind to develop into posthumanity is permanently thwarted although human life continues in some form.
Shrieks – Some form of posthumanity is attained but it is an extremely narrow band of what is possible and desirable.
Whimpers – A posthuman civilization arises but evolves in a direction that leads gradually but irrevocably to either the complete disappearance of the things we value or to a state where those things are realized to only a minuscule degree of what could have been achieved." (Bostrom 2002).

Thus we see that his initial taxonomic scheme also encompasses scenarios that do not technically constitute the complete extinction of humanity. The more inclusive definition of existential risks is advantageous in locating "Extinction Risks" in particular as a sub-set of a larger set of "Existential Risks" or "risks-to-existence", and in locating existential risks as a sub-set of the larger set of "Global Catastrophic Risks". This adds analytic/methodological continuity to the field (i.e we can apply many of the same methods of analysis to the new category of existential risk that are already extant in the larger and comparatively more developed field of Global Catastrophic Risk, itself a sub-set of the even-more-developed field of Risk Analysis), which helps establish Existential Risk as a veritable field of study and adds credibility to any analyses that focus upon existential risk. The way Bostrom's definition of existential risk encompasses scenarios that do not result in the complete extinction of humanity also allows researchers and thinkers in the field to study more general scenarios and potential crises having detrimental effects on the developmental trajectory of Humanity (which still merit due attention) using the same analytic and methodological tools and taxonomic schemes that are used in the larger fields of Risk Analysis and Global Catastrophic Risk.
So Bostrom's more inclusive term "Existential Risk" does have its advantages. That being said, one immediate draw-back is the initial ambiguity is might present to the reader. If someone who had never heard of global catastrophic risks before were to come across the term, they might think of Existentialism, and perhaps risk passing it over due to their disinterest in Existentialist philosophy or due to the pop-culture connotations (and misinterpretations, largely) that have constellated around the term Existentialism. A given reader is arguably not given an intuitive or immediately-apparent idea of what lies behind the term "Existential Risk", and using it, especially in non-academic, popular publications and venues (where people are less likely to give an ambiguous title a read-through to discover it's implications nonetheless) risks failing to give one's message due reach and readership.
This serves to illustrate the immediate benefit of the term "Extinction Risk" — the reader knows without a doubt that it pertains to extinction. To be formally correct, the term "Extinction Risk" should encompass risks to the complete extinction of Humanity (or another genus, species, sub-phylum, phylum or kingdom) only, and not risks to the developmental trajectory of humanity, unless such developmental trajectories lead to or constitute extinction risks in and of themselves. It lacks the more inclusive nature of the term "Existential Risk" on the one hand, but leaves no doubt in the reader or viewer's mind in regards to what they are reading or viewing on the other. Thus the term "Extinction Risk" might be more advantageous to use in situations, venues or publications where we know the reader is less likely to have ever come across the field of Existential Risk before, or where we know the venue is geared to a more popular, non-academic audience.
The term "X-Risk" has similar, though perhaps not co-extensive, advantages to both the terms "Existential Risk" and "Extinction Risk". It seems to be a nice intermediate point between the two terms. While it doesn't necessarily limit itself to risks having the potential to cause the complete extinction of humanity, thus keeping some of the advantageous ambiguity of the term "Existential Risk" (and likewise is able to encompass scenarios and risks that are still veritable "risks to/of existence" and which still merit due study, despite not constituting "full-extinction" risks), the term "X-Risk" is also less ambiguous on some counts than the term "Existential Risk" and gives more of an indication of its underlying content (though not with the same inarguable clarity of the term "Extinction Risk"), especially as it pertains to popular audiences. Some would argue that it has more initial ambiguity than Existential Risk, since we're replacing the word "existential" (as in "pertaining to existence") with a big X, and what can be more ambiguous than that? But on the other hand, people would be less inclined to associate it with an existing philosophical system or movement (and the connotations that movement brings with it).
The term "X-Risk" also seems to have more immediate or intuitively-apparent connotations relating to danger, to importance and to death than the term "Existential Risk" does. It is these connotations, largely, that make it intuitively less ambiguous than the term "Existential Risk", even though the term "Existential Risk" may be less technically ambiguous because it says essentially "risks to existence". We've been culturally conditioned to a some extent to become alert when we see a big X. It has connotations of danger and potential death through it's use in the "Hazard Symbol" and more generally in the "Skull & Crossbones" symbol. In childhood cartoons we often see eyes replaced with large "X"s to indicate the death of a character (which could simply have come from the association of "crossing something out" with destroying or negating it, or from the old practice of stitching the dead's eyes closed). Indeed, the very act of crossing something out with an X, and how teachers will mark a correct answer with a question-mark and a wrong answer with an X, also adds to the connotations of negation and "badness" or "wrongness" that have come to surround the symbol of a large, uppercase X. This "danger" connotation is also aided by how we circle and cross something out to indicate a ban on something. It has connotations of importance both via its use in the hazard symbol and in the "X-marks-the-spot" pop-culture staple of hidden-treasure maps. When we see X-Risk something inside us seems to say "danger", on a base, intuitional level than the term "Existential Risk" does. It also has connotations of interesting-content, or sometimes "sensitive/forbidden" content through it's pop-culture use to indicate sexually-explicit material. Associating it typographically with "Risk" only serves to reinforce these connotations of "danger" and "dire-importance". Readers, especially popular readers who are often looking for something readily-interesting (or for lack of a better term, "flashy"), might be more intuitively attracted to further investigating the ambiguous term "X-Risk" than "Existential Risk" simply because they have a gut-feeling, reinforced and perhaps to some extent created by the pop-culture connotations mentioned above, that something dangerous, forbidden, interesting, controversial or of dire-importance lay behind that big X.
So perhaps we should continue to use the term "Existential Risk" with more frequency in academia than in "popular" publications, and use either "Extinction Risk" or "X-Risk" with more frequency in mediums geared towards either popular audiences or to audiences that we feel are likely to have never come across the field of Existential Risk before, simply because it increases the potential reach and readership of the field and because they are terms less likely to be passed over due to either ambiguity (e.g. "Extinction Risk" is less ambiguous) or for lack of "flash-appeal" (e.g. "X-Risk" has more flash appeal). The body of literature that uses the term "Existential Risk" should in some way be harkened-to in any popular accounts that use the terms "X-Risk" or "Extinction Risk" to supplement it, because such work is important and shouldn't be allowed to be neglected.
This isn't a call to arms to replace any term with another. Rather this is simply a brief consideration of the potential advantages and drawbacks of each term, with particular focus on the intuitive connotations readers unfamiliar with the fields of Existential Risk and it's larger parent-field, Global Catastrophic Risk might have upon first seeing each term for the first time. All of this matters only insofar as paying attention to the pop-culture, intuitive and memetic connotations and associations that each term contains will increase the potential to reach a larger audience and draw more people into reading and considering the topics and scenarios falling under the purview of Existential Risk and Global Catastrophic Risk.